30/11/2019 | by Silver Ant Tattoo
Vietnamese Tattoo Ideas
Tattoos of Lotus Flowers
Lotus flowers are our national flowers and they are the most wanted tattoos among travelers in Vietnam.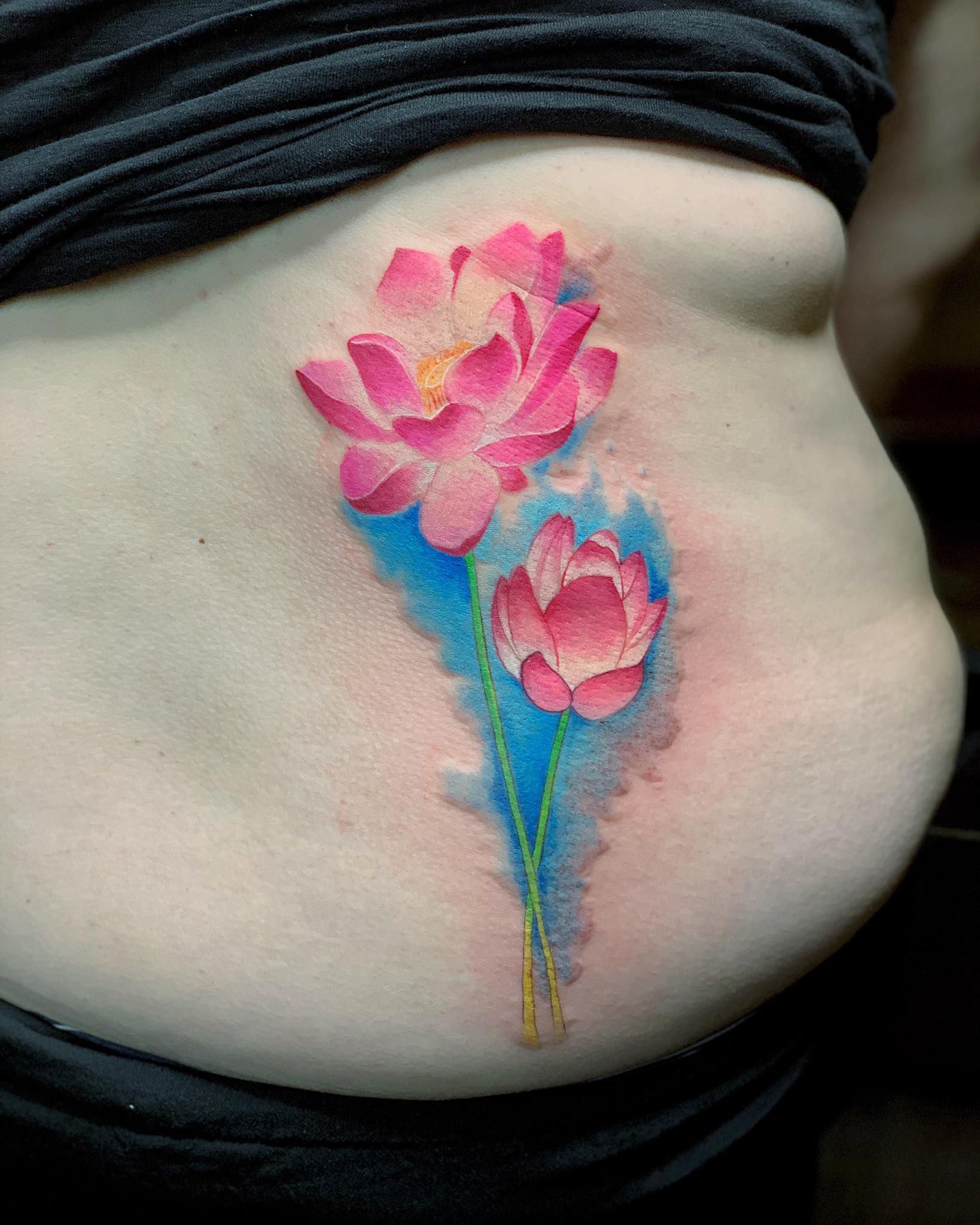 Color Lotus Tattoo by Jax
Lotus flower tattoos can be done in many different styles. So they can be suitable for both men and women.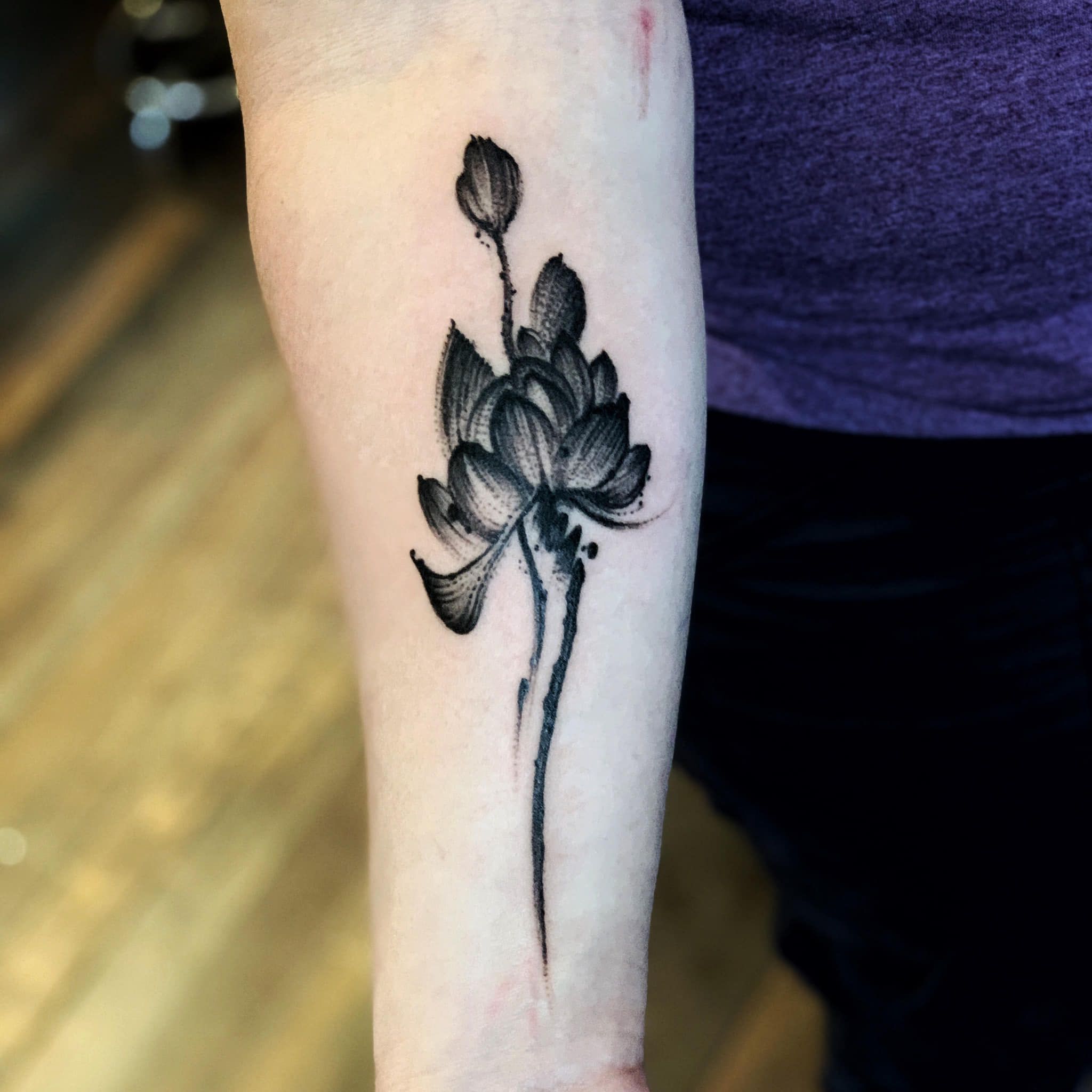 Brush Stroke Lotus by Moji
Lotus flower tattoos can be done in very simple way, like minimalist style or fine line style.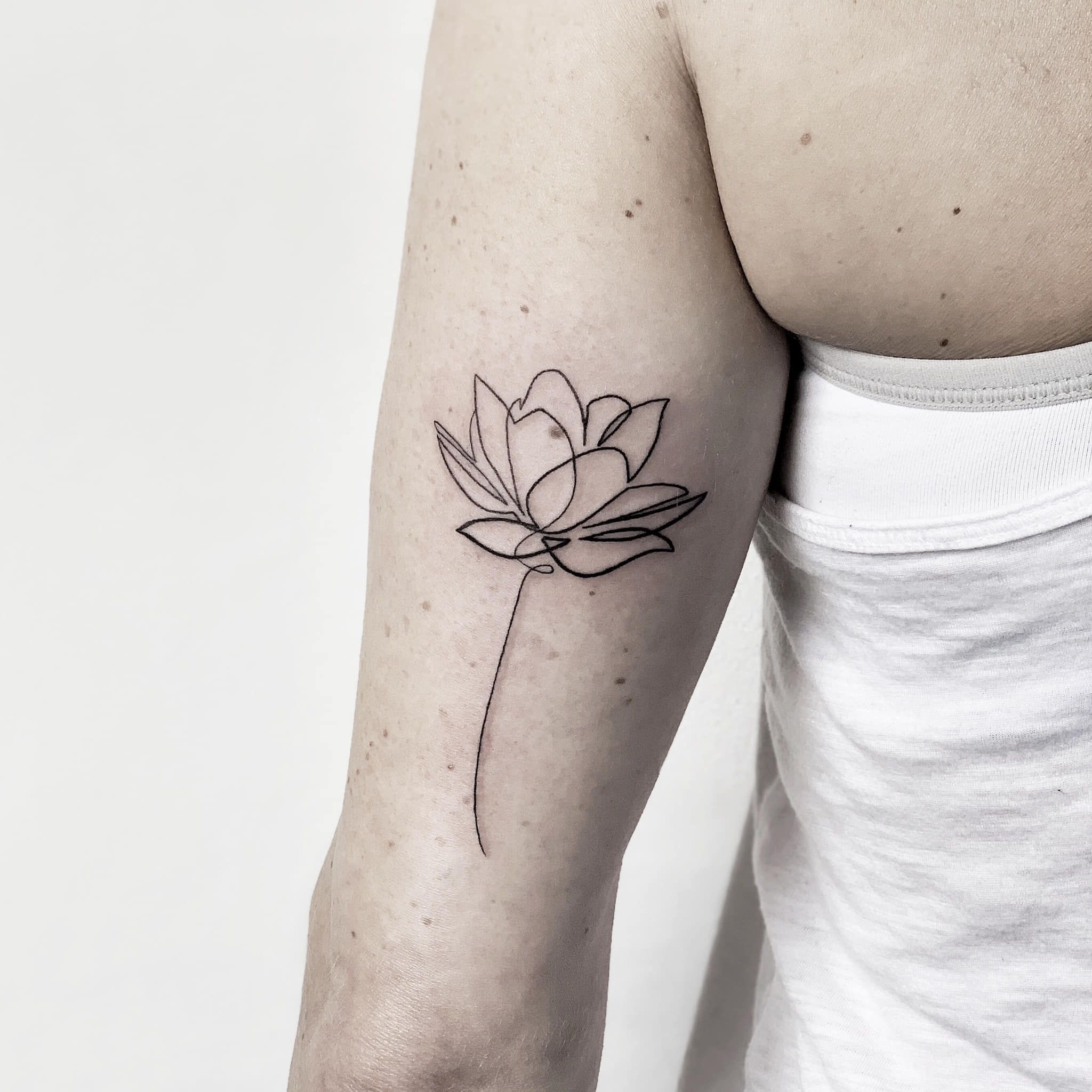 Lotus in Single Line Style by Chloe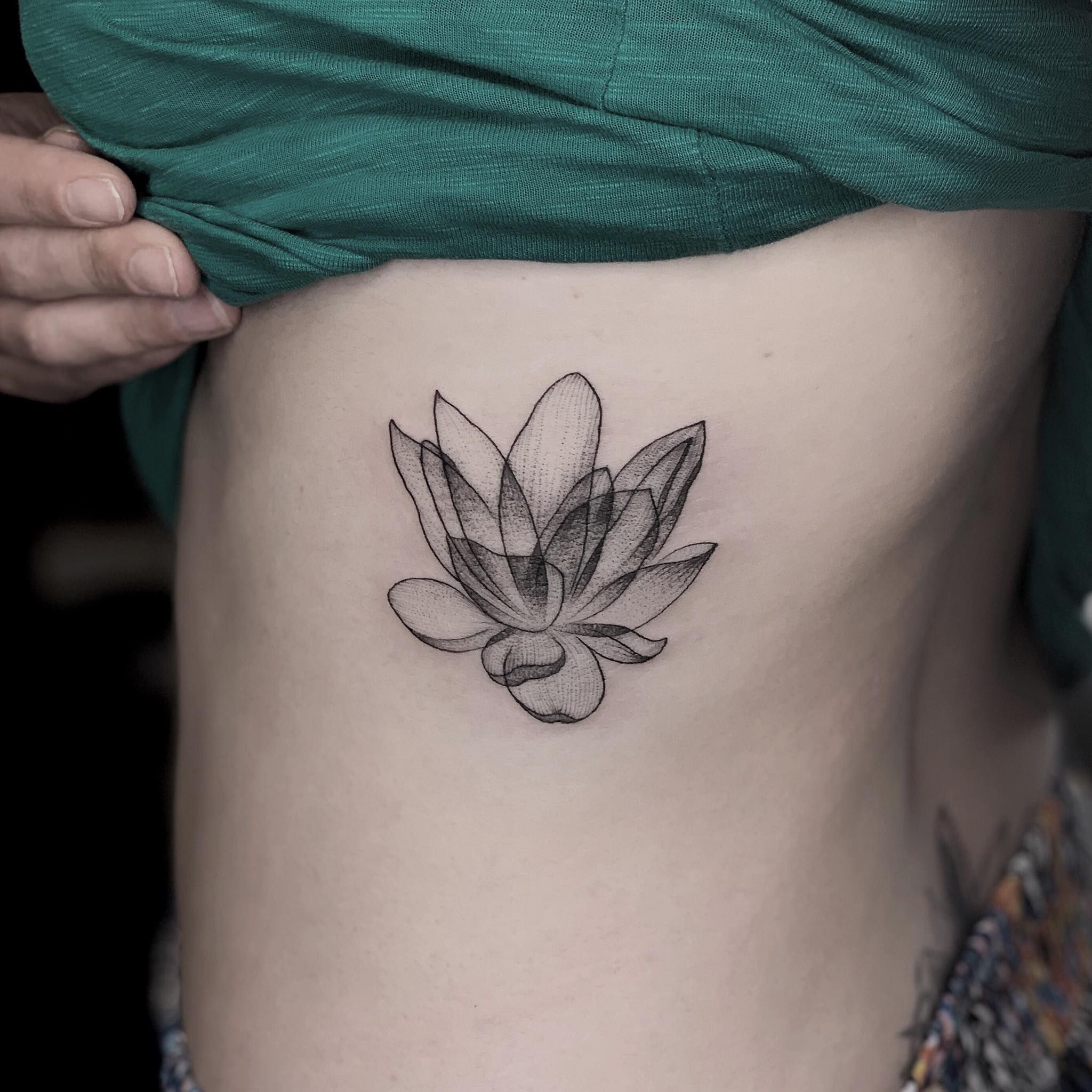 Fine Line Lotus by Chloe
Watercolor is also a very good option that you should consider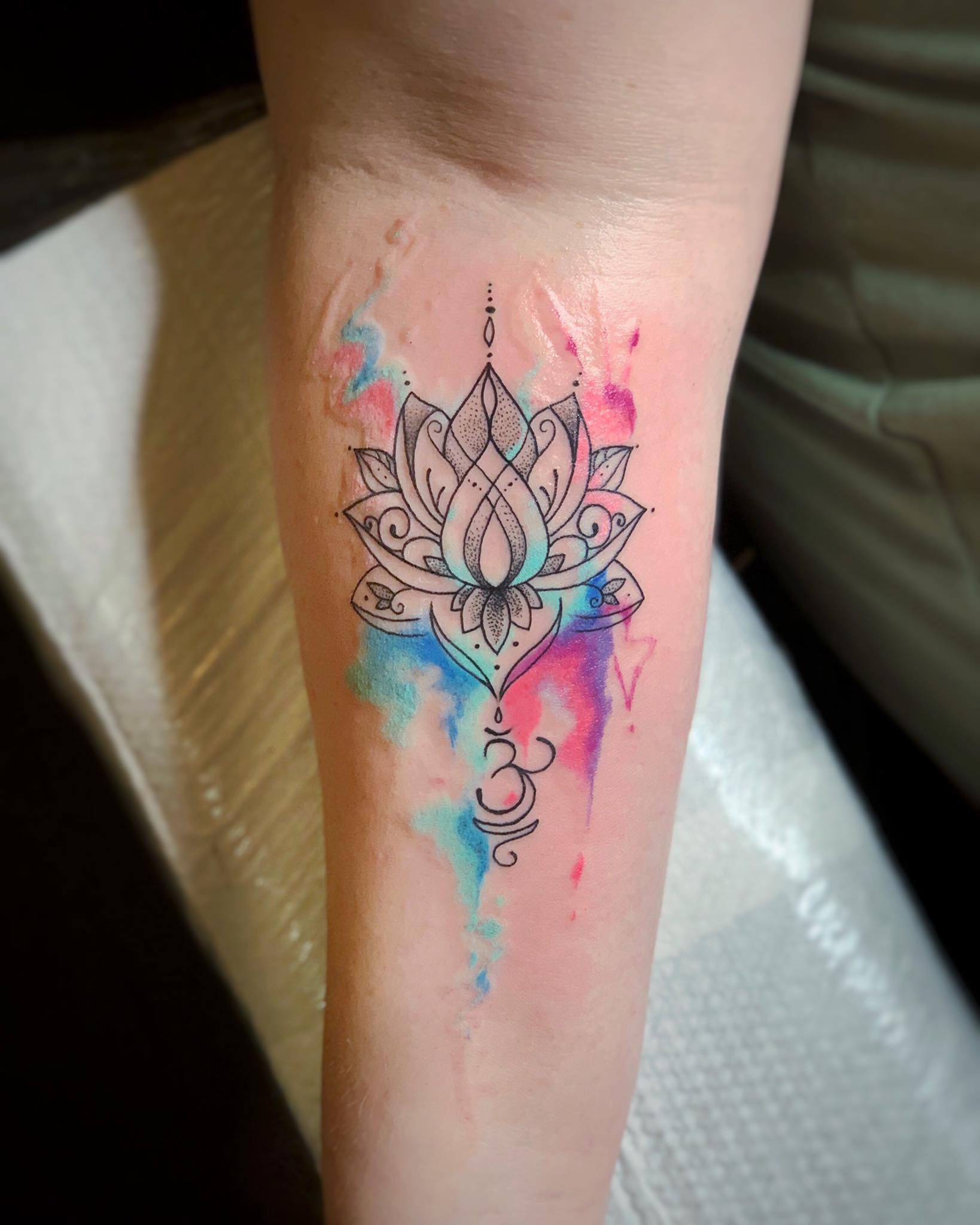 Watercolor Mandala Lotus by Jax
If you like very detailed artwork, realistic lotus flower tattoo will be perfect for you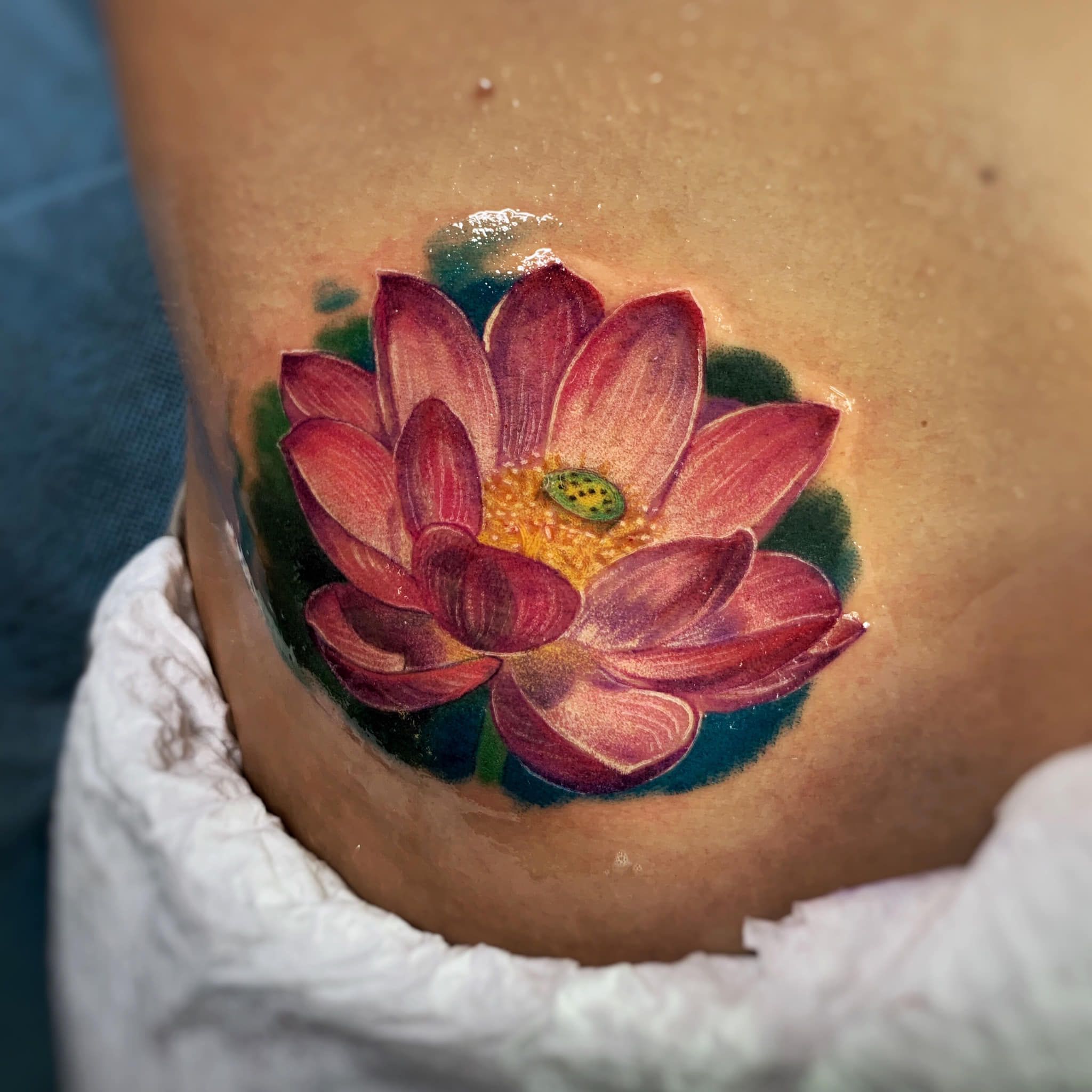 Realistic Lotus by Aiden
Traditional style with bold lines and strong color filling would be more suitable more men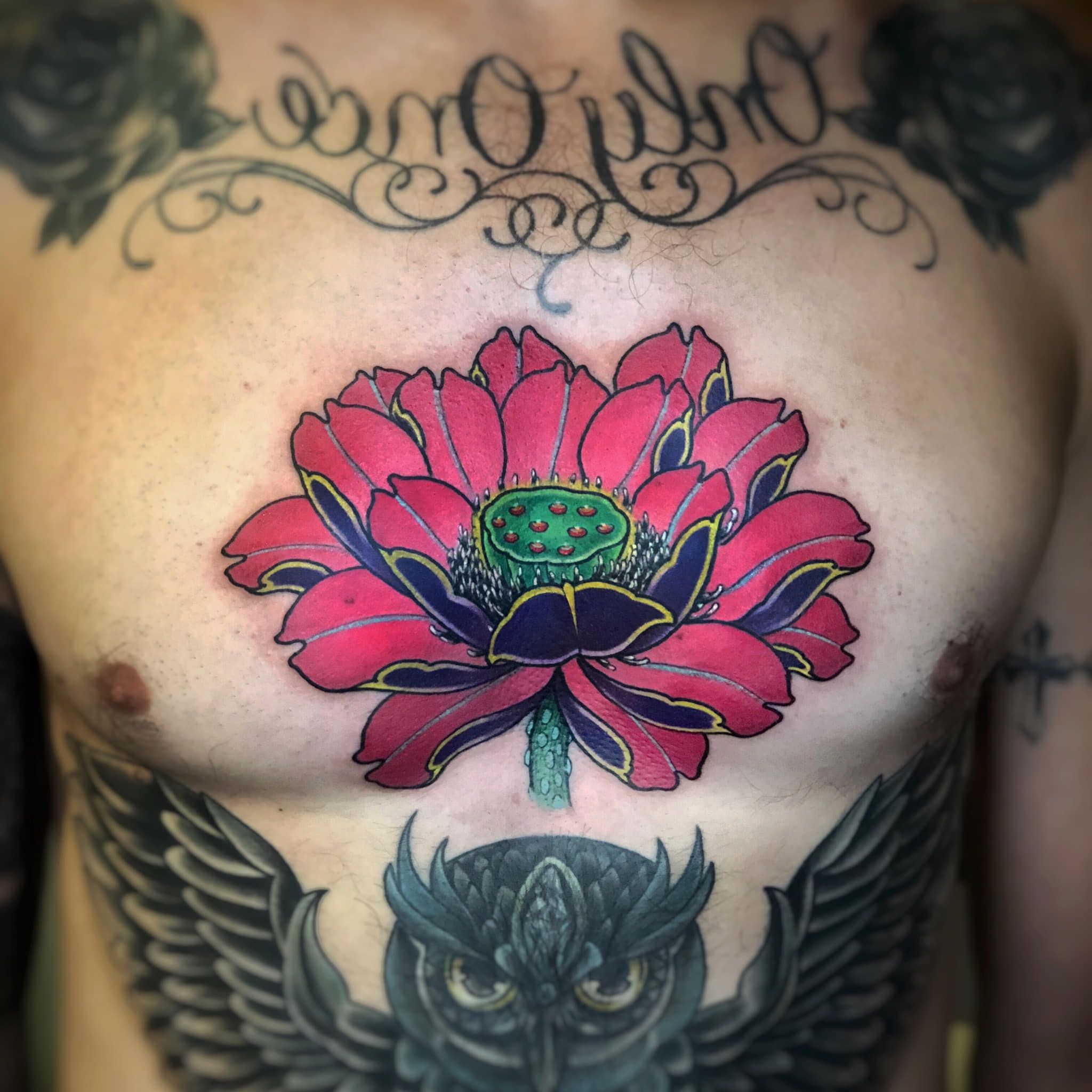 Traditional Japanese Lotus by Moji
2. Tattoos of Vietnamese Women and Conical Hats
The image of Vietnamese women carrying street food, fruit or flowers to sell on street or Vietnamese women wearing "Ao Dai' our traditional dress and conical hats seems to be very interesting and impressive from the view of tourists and foreigners. That is why we get asked for this tattoo a lot.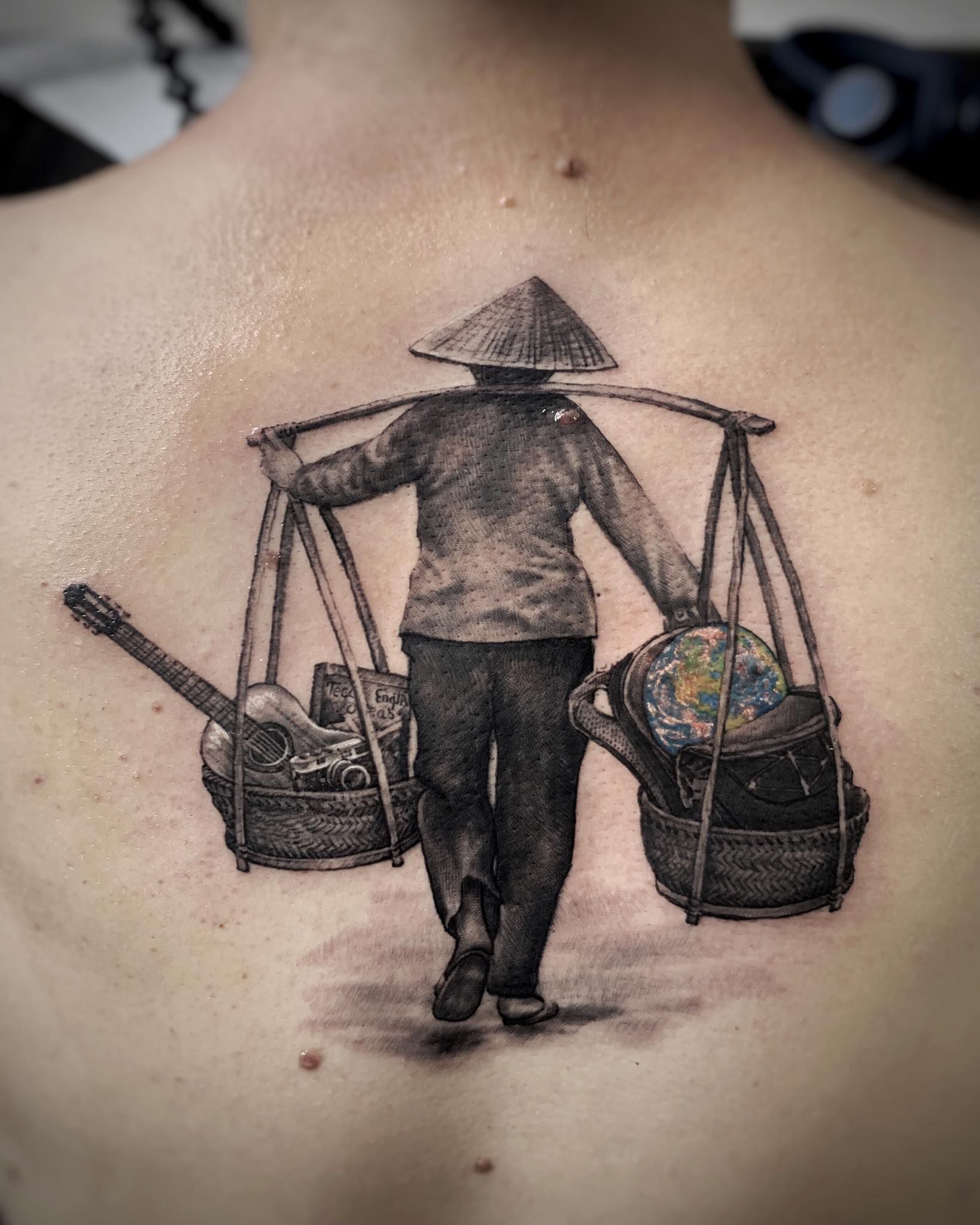 Realistic Vietnamese Woman by Aiden
This tattoo can also be done in very simple and delicate way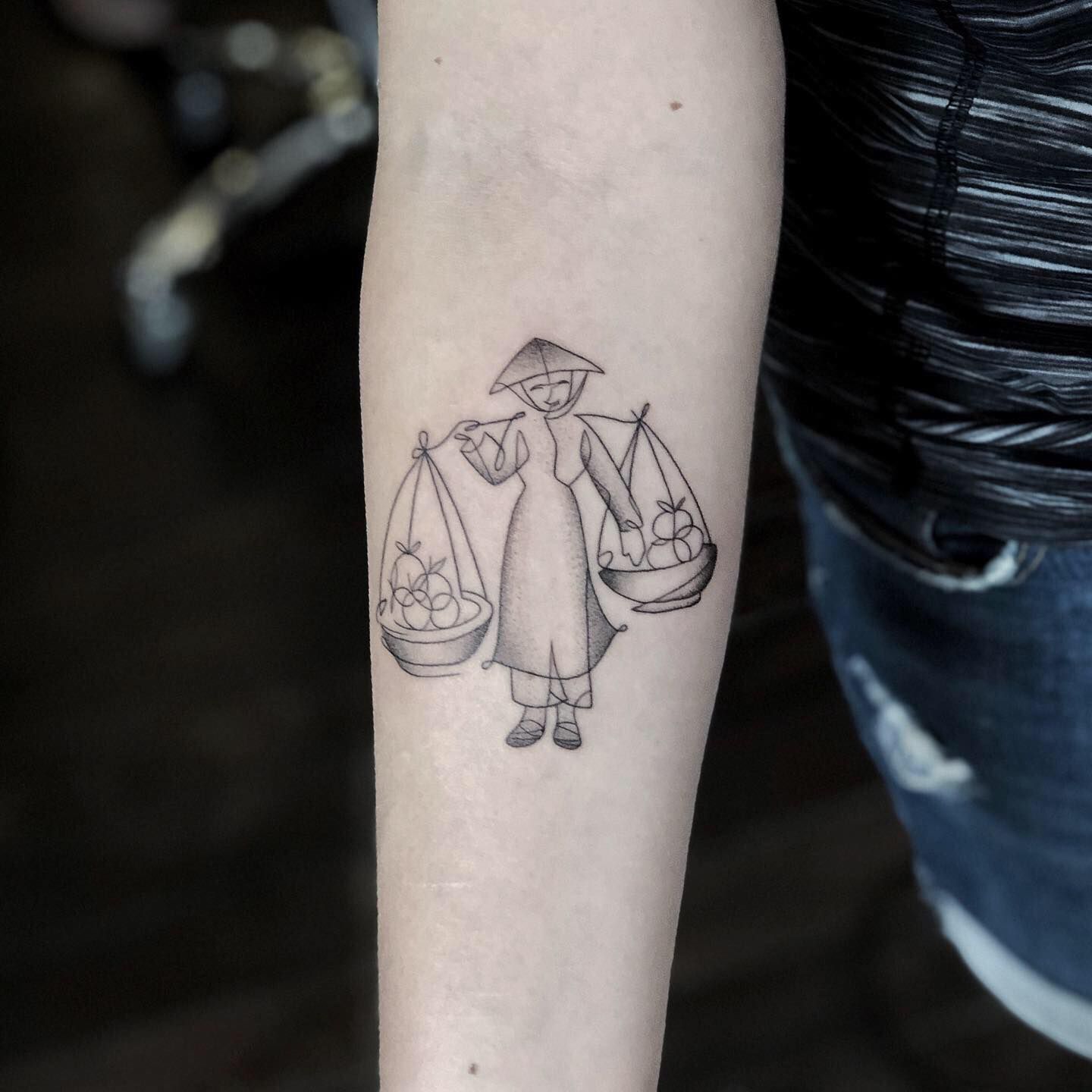 Single Line Tatttoo by Chloe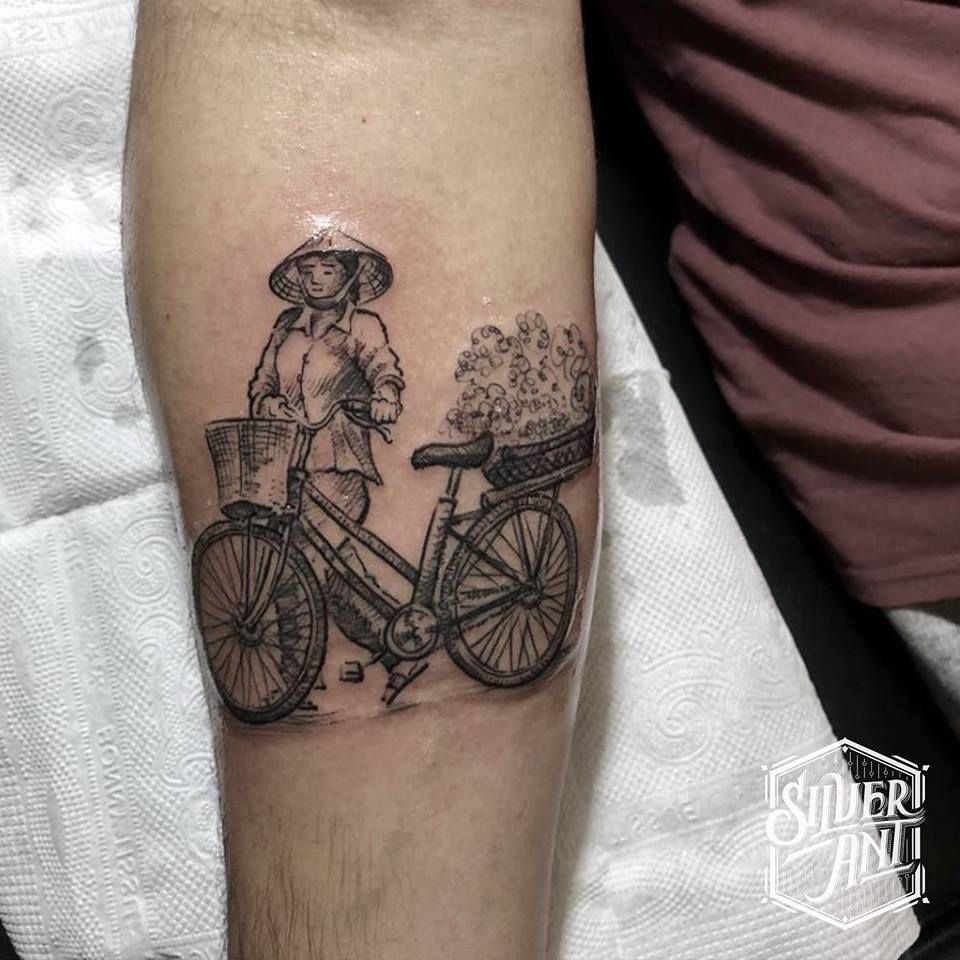 Sketchy Style by Aiden
Conical hat itself is very popular tattoo in Vietnam too
Fine Line Conical Hat by Gin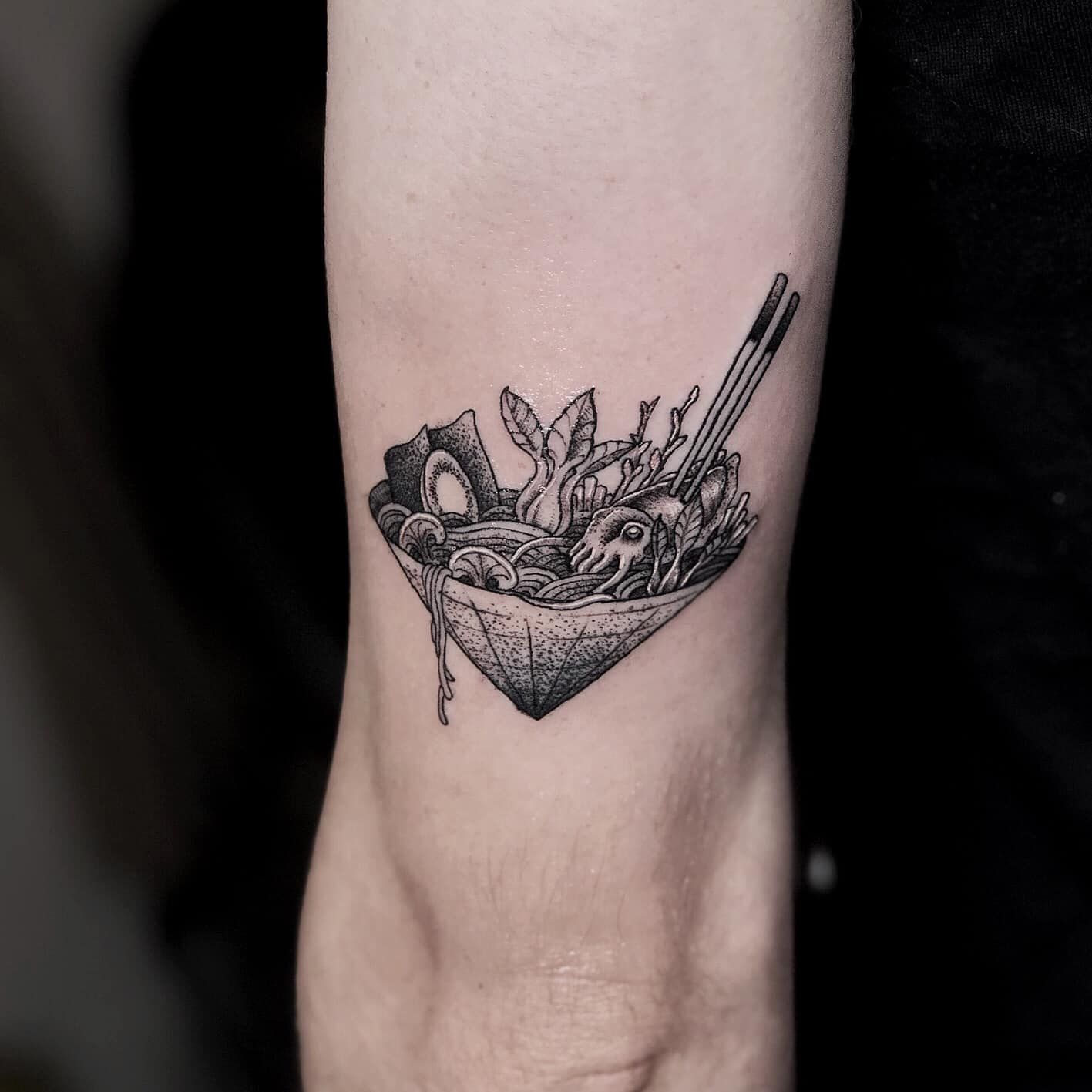 Creative Conical Hat Design by Moji
3. Tattoos of Buddhas
Vietnamese people are like Thai and Chinese, the vast majority of the population follow buddhism.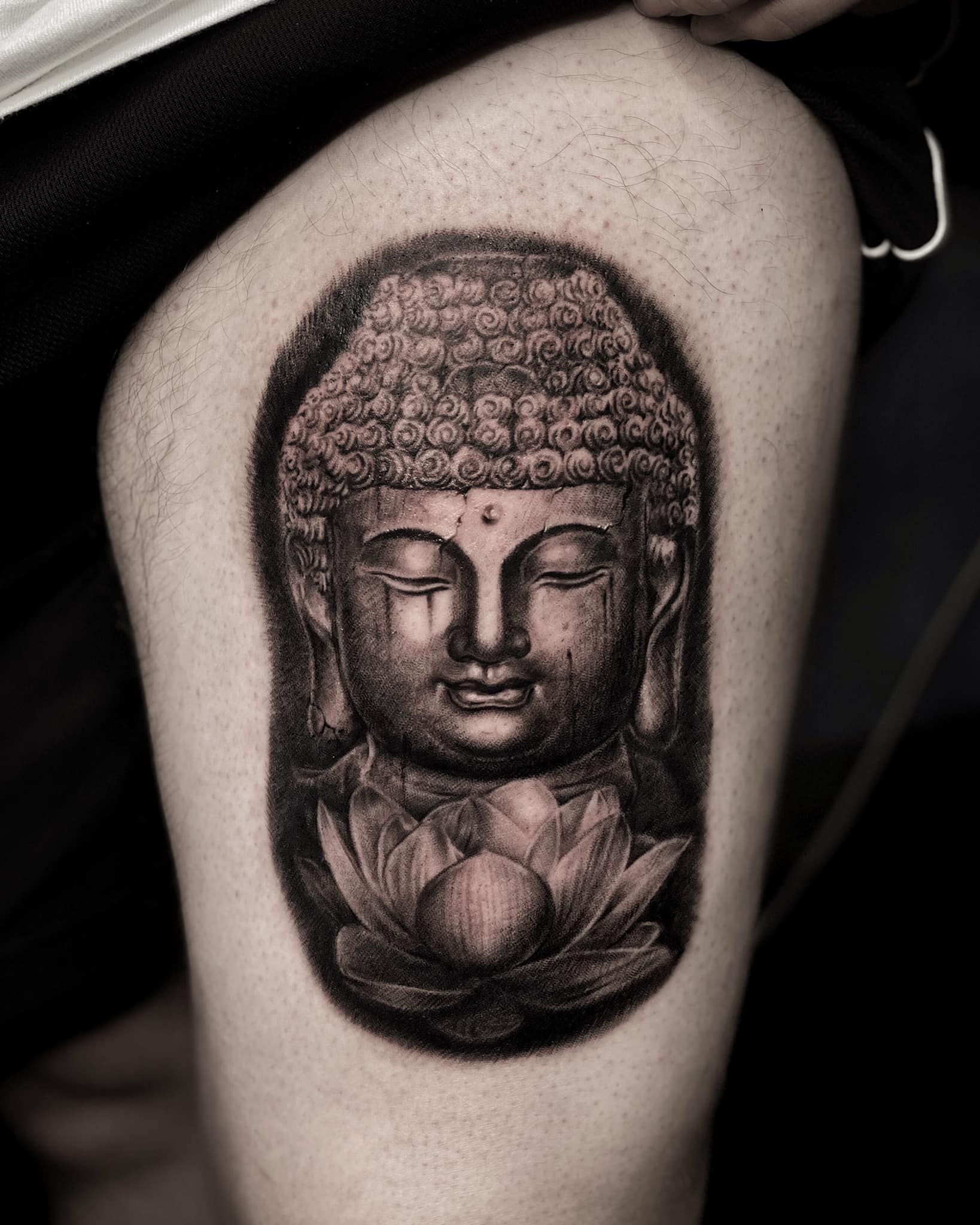 Old Buddha Statue by Jay
Buddha is an ideal state of intellectual and ethical perfection.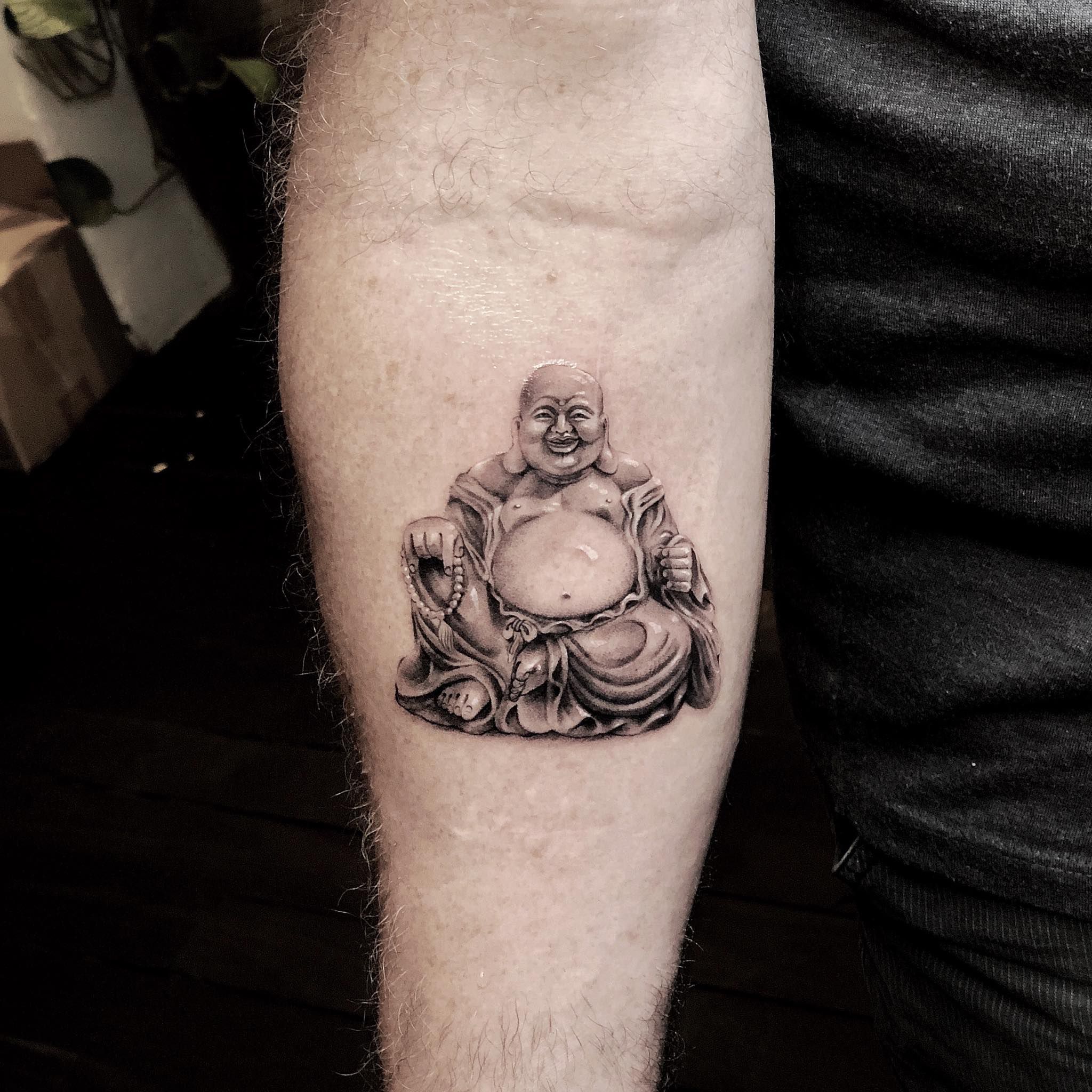 Stoned Happy Buddha by Dino
Buddha tattoos can also be done in many different style.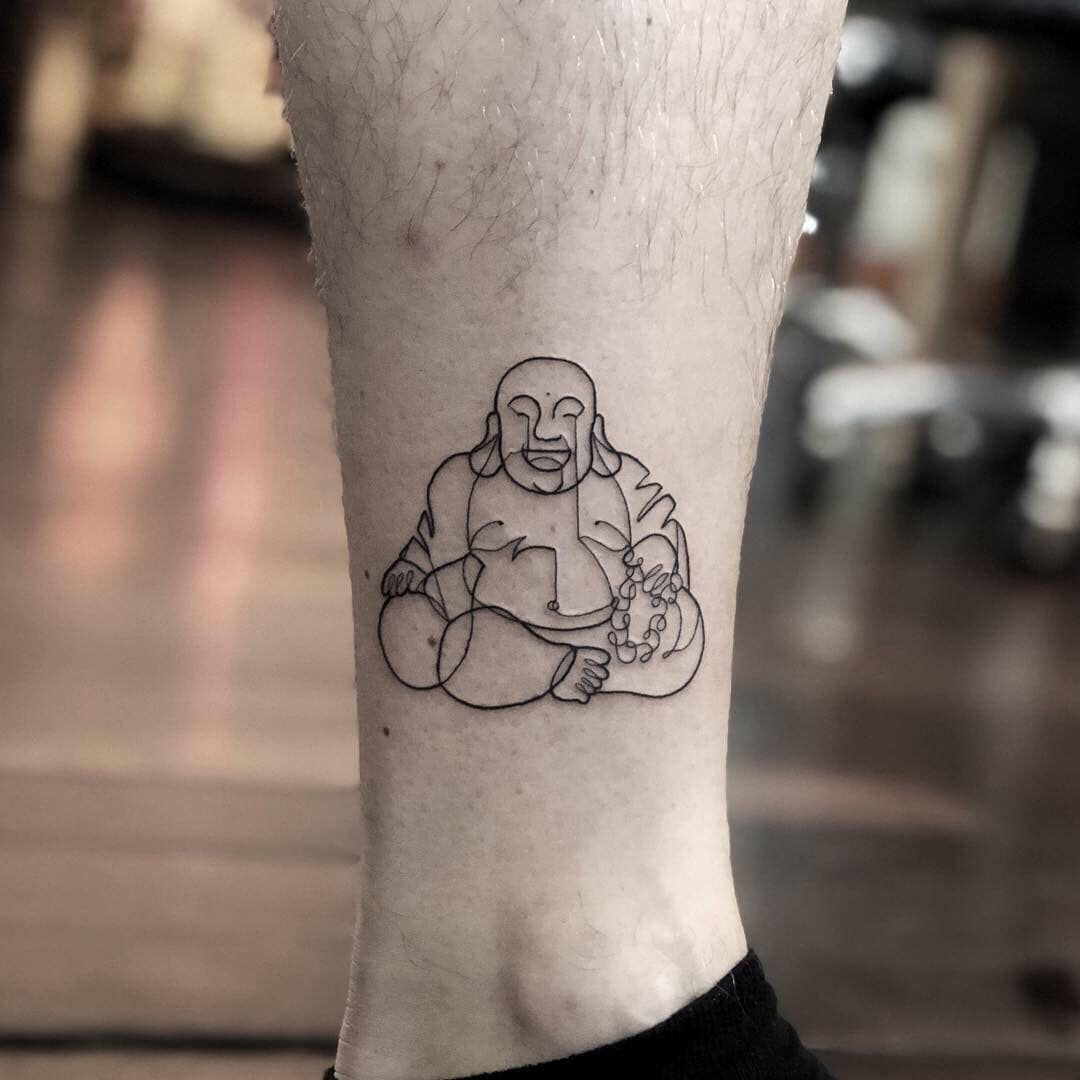 Happy Buddha in Single Line Style by Chloe
However, realistic buddha tattoos are the most popular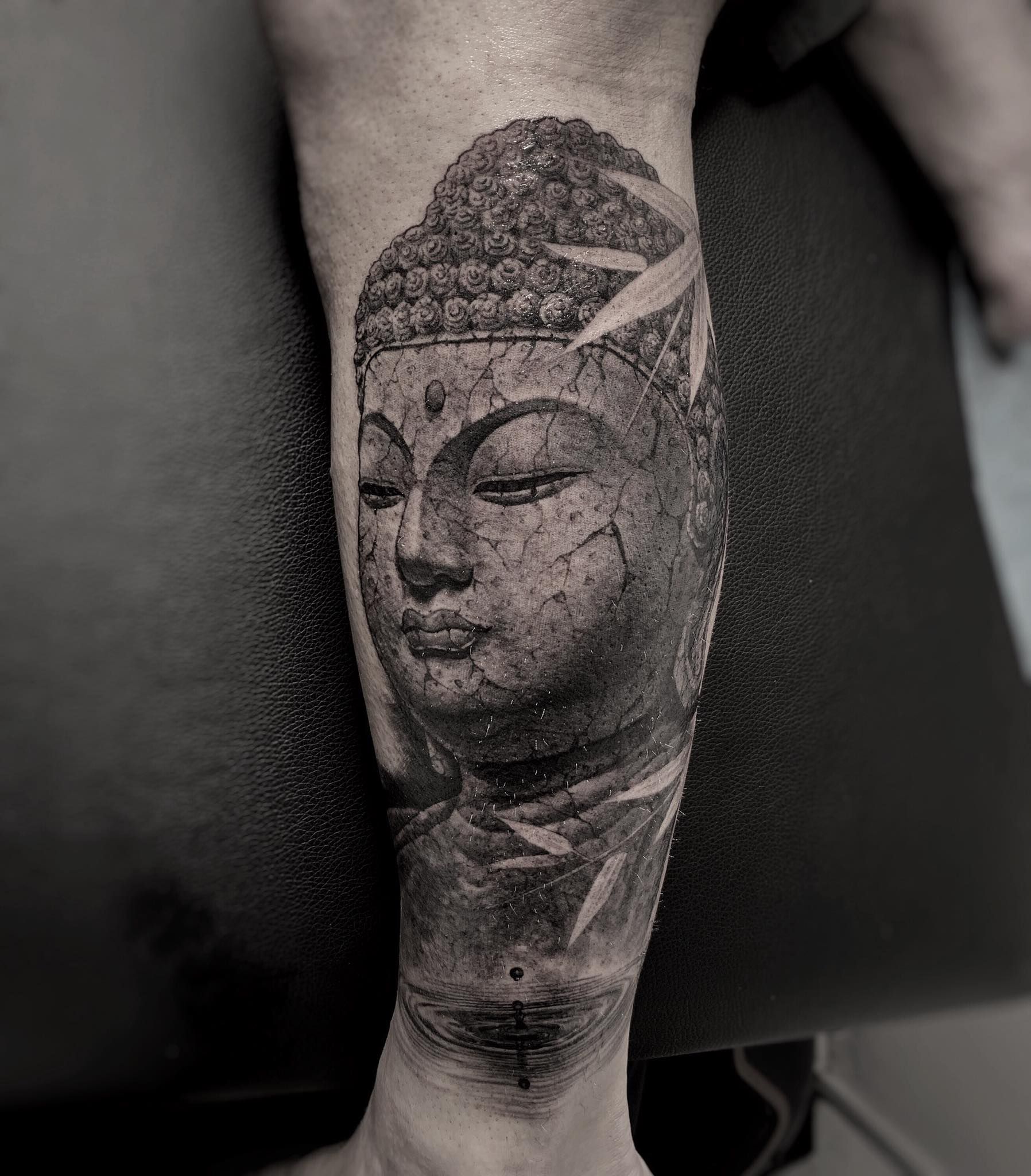 Realistic Buddha by Aiden
4. Tattoos of Vietnamese Antiques
There are some antiques that are very popular among travelers in Vietnam, such as Dong Son Drum which was broze drum with produced from 600 BCE or earlier and is still preserved until now.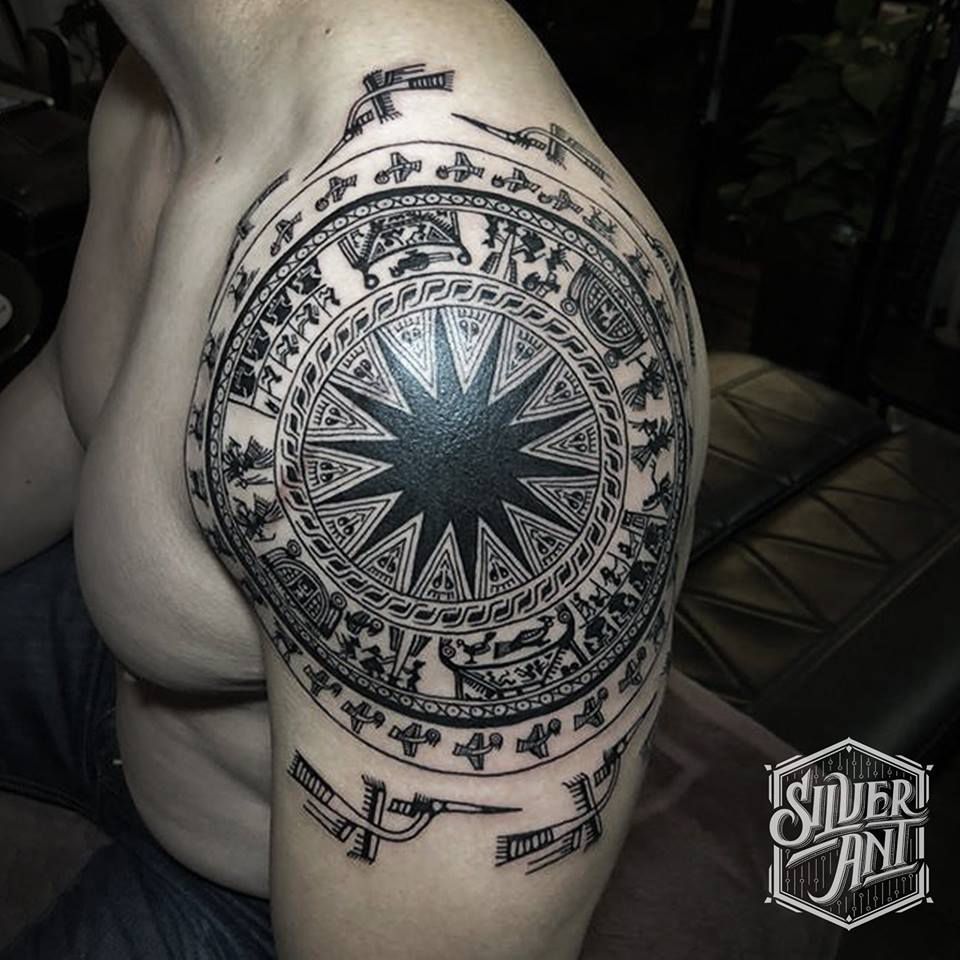 Blackwork Dong Son Drum by Aiden
The parttern of the drum is sometimes designed in different shape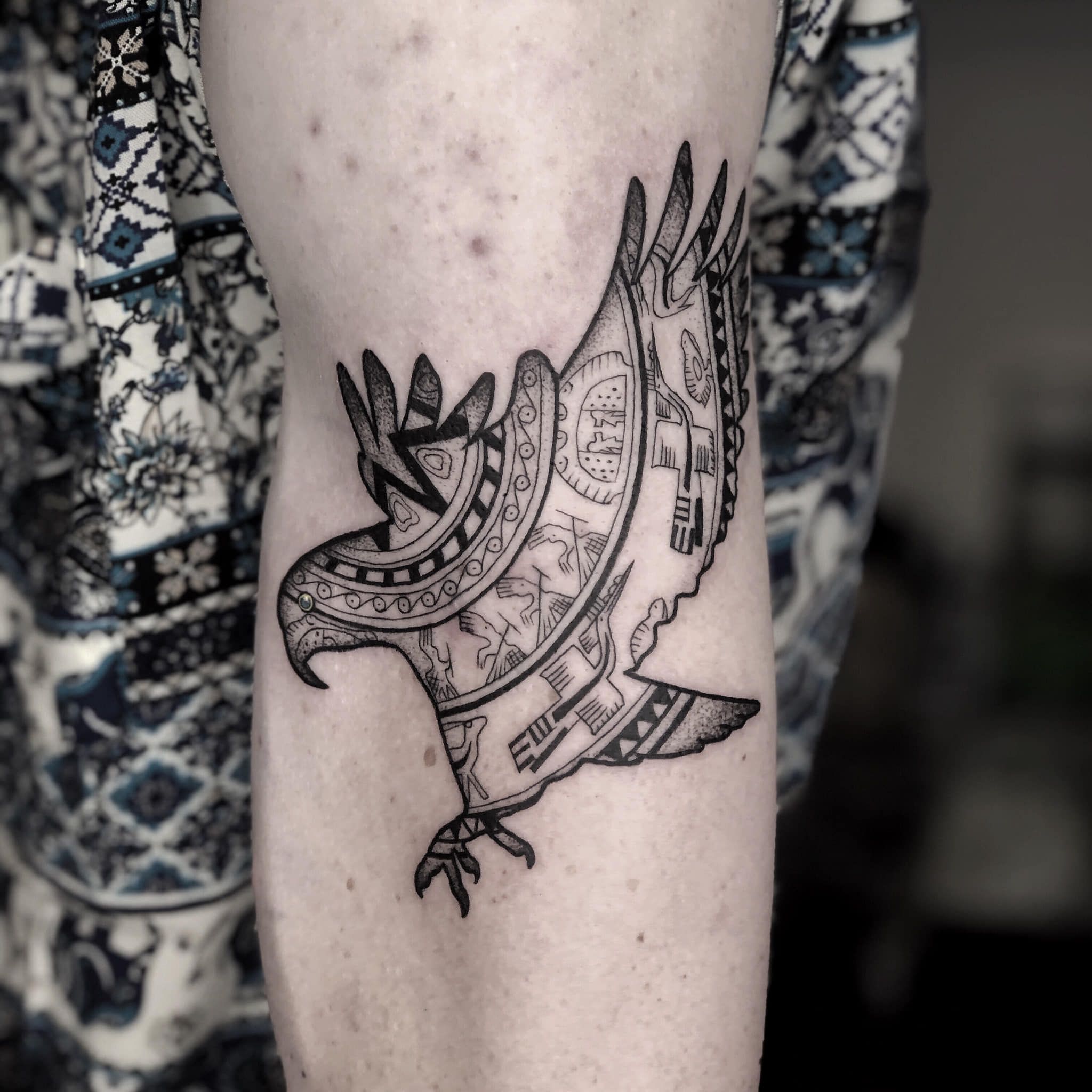 Dong Son Pattern in Bird Shape by Chloe
The other famous antique is Ly Dynasty's Dragon Head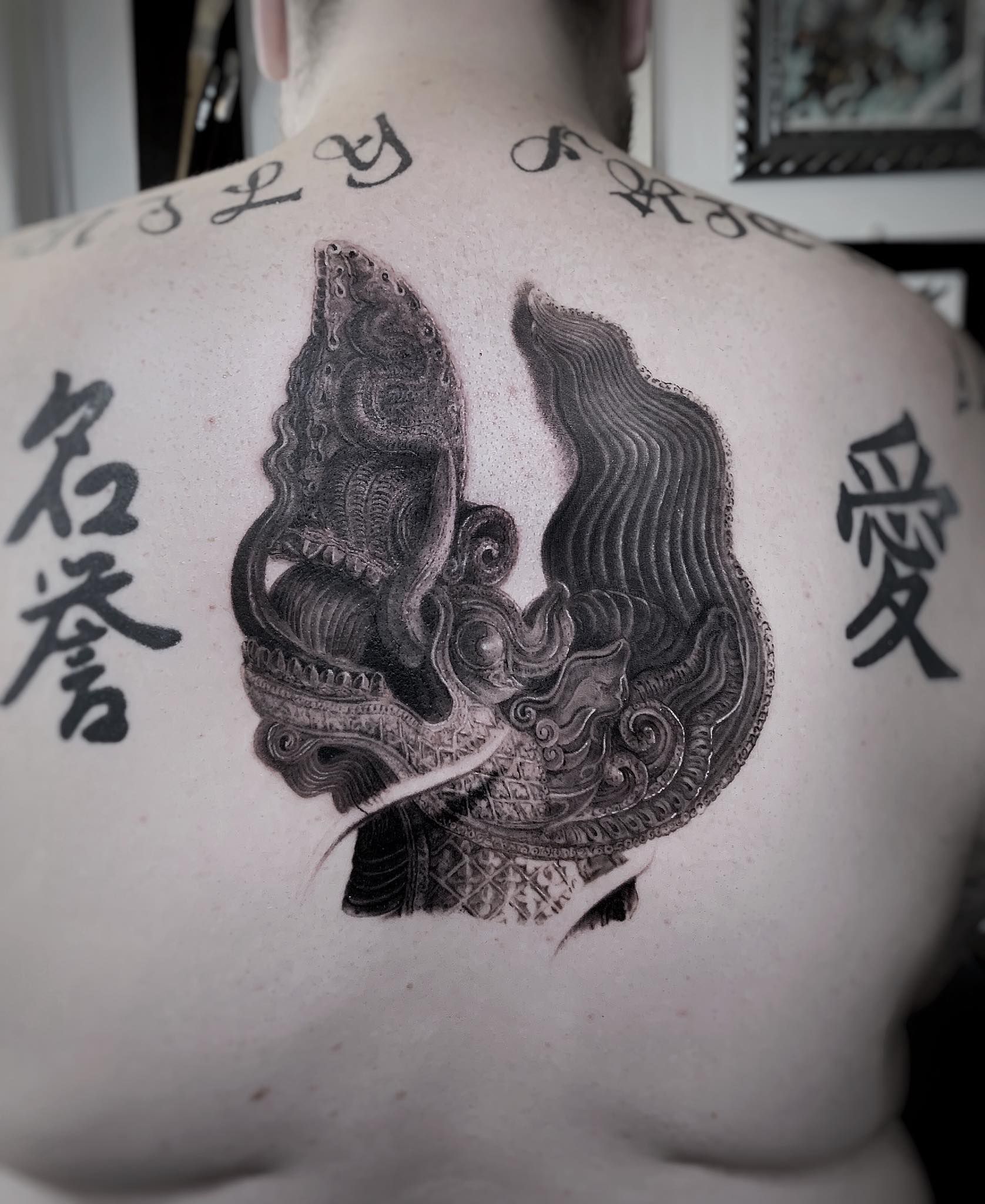 Ly Dynasty's Dragon Head by Jay
5. Tattoos of Vietnamese Scenary, Historical Attraction and Story
When visiting Vietnam, a country with 3260 km of coastal line, you must visit our beautiful beaches and bays.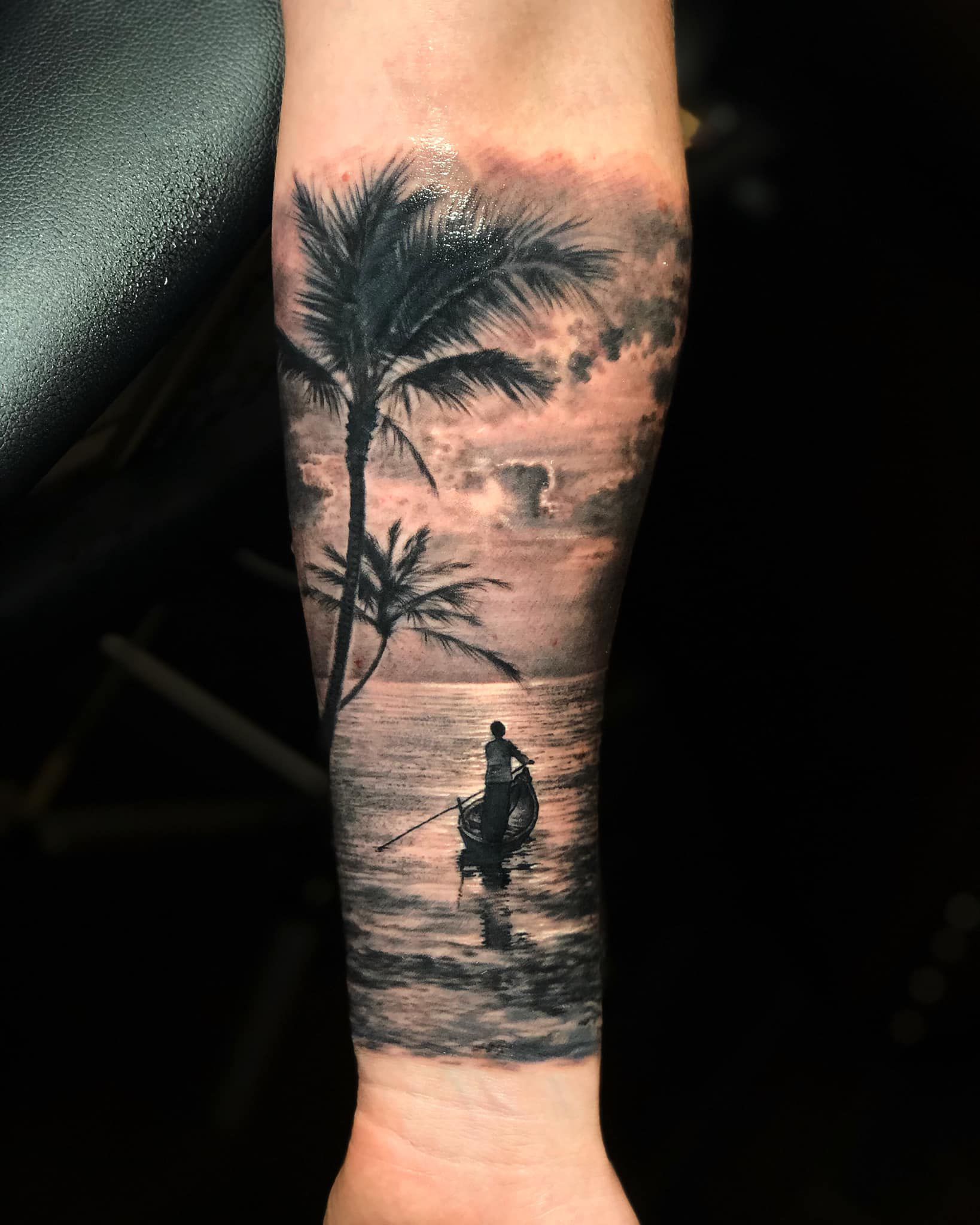 Realistic Sea Scenary by Aiden
Or ride your bikes across breathtaking moutain areas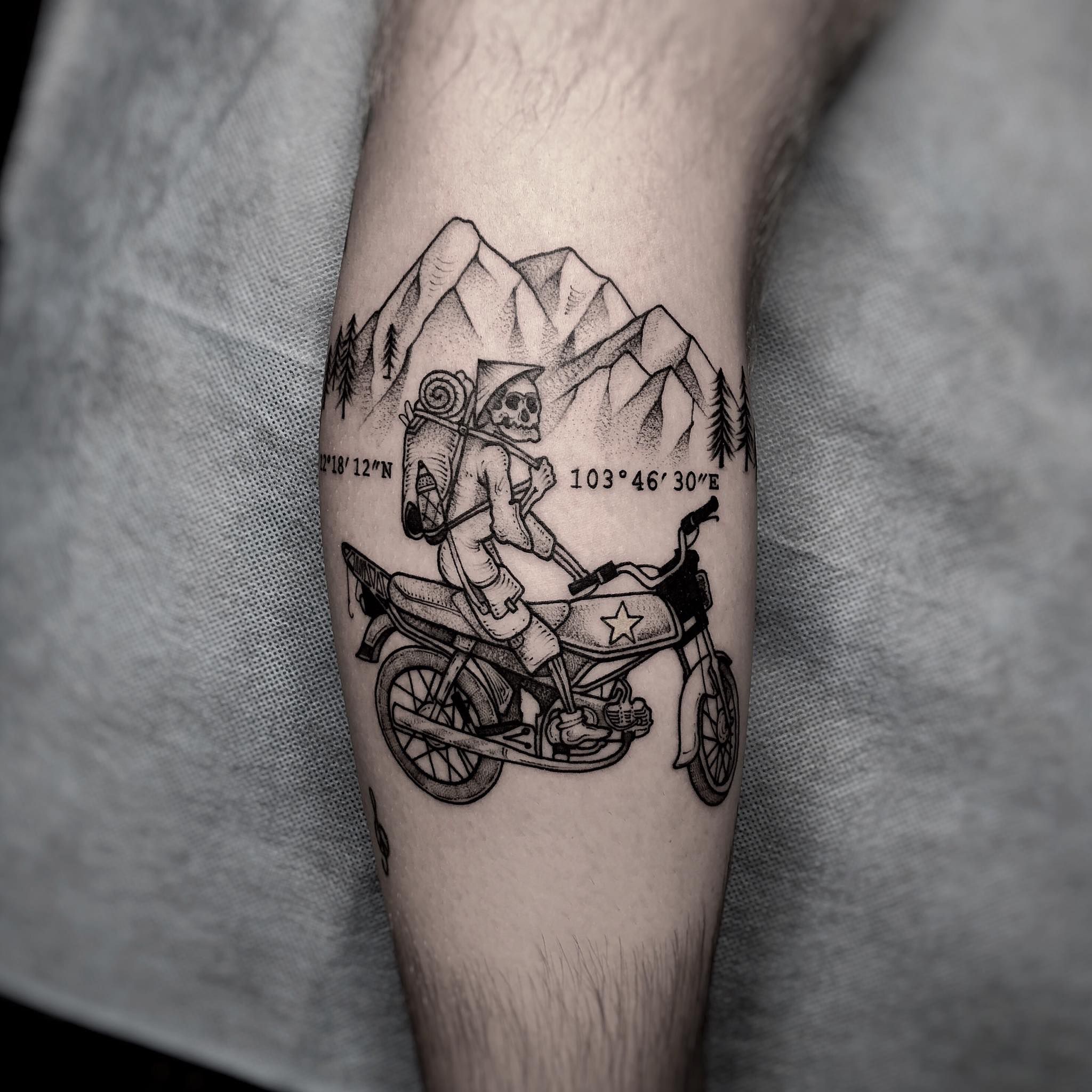 Blackwork Design by Dino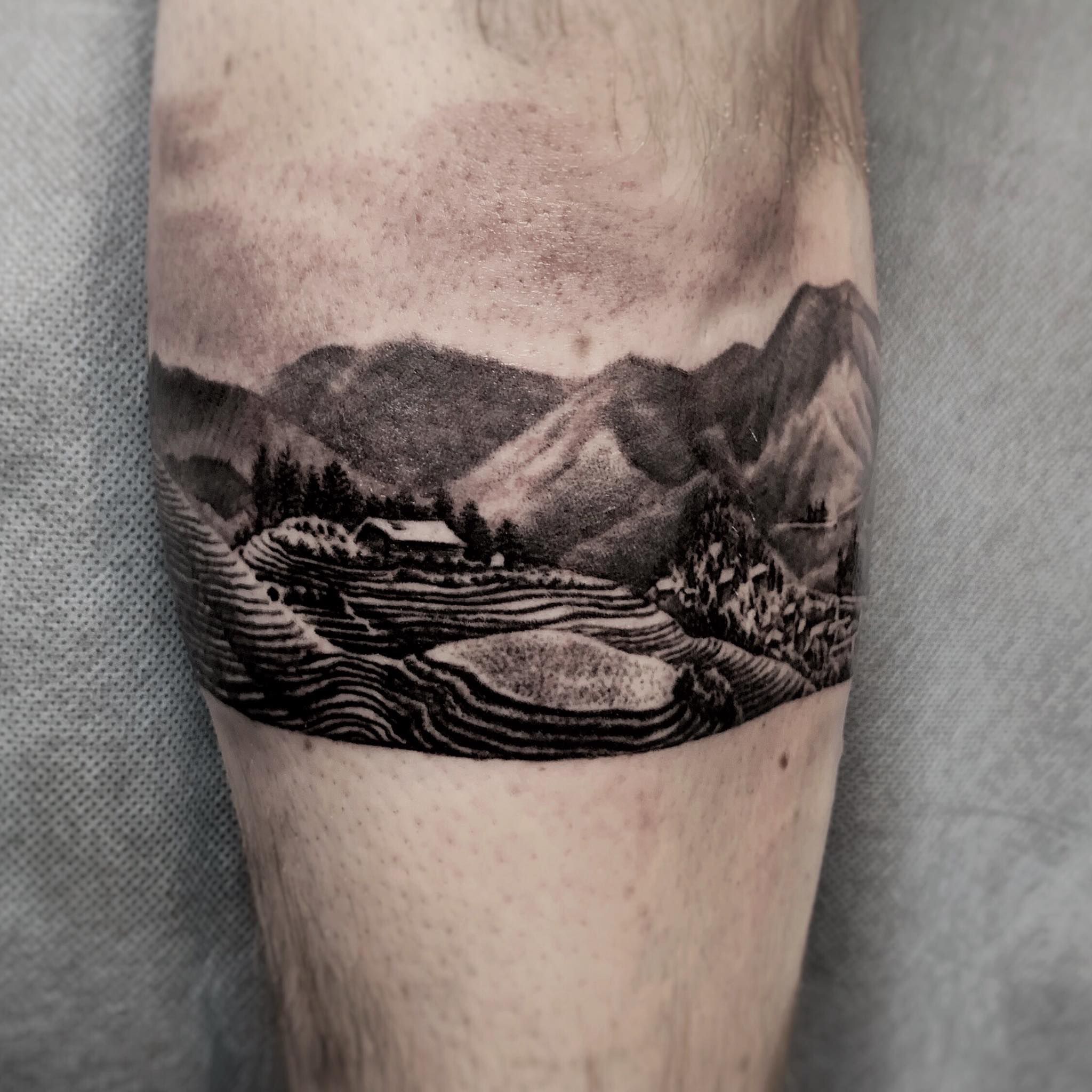 Sapa by Aiden
Historical story, such as Le Loi King returning magic sword after wining the war to the holy turtle in Hoan Kiem Lake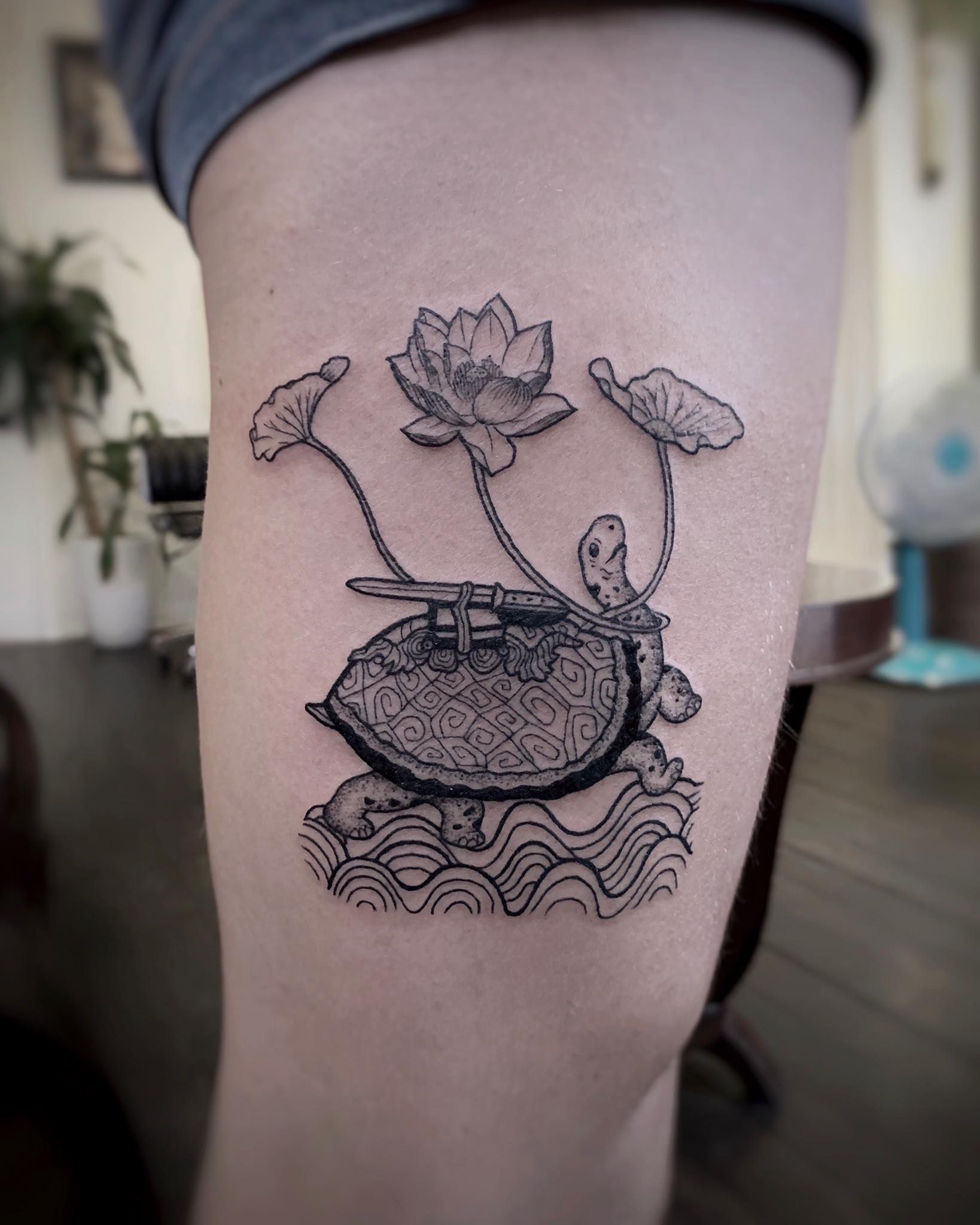 Blackwork by Chloe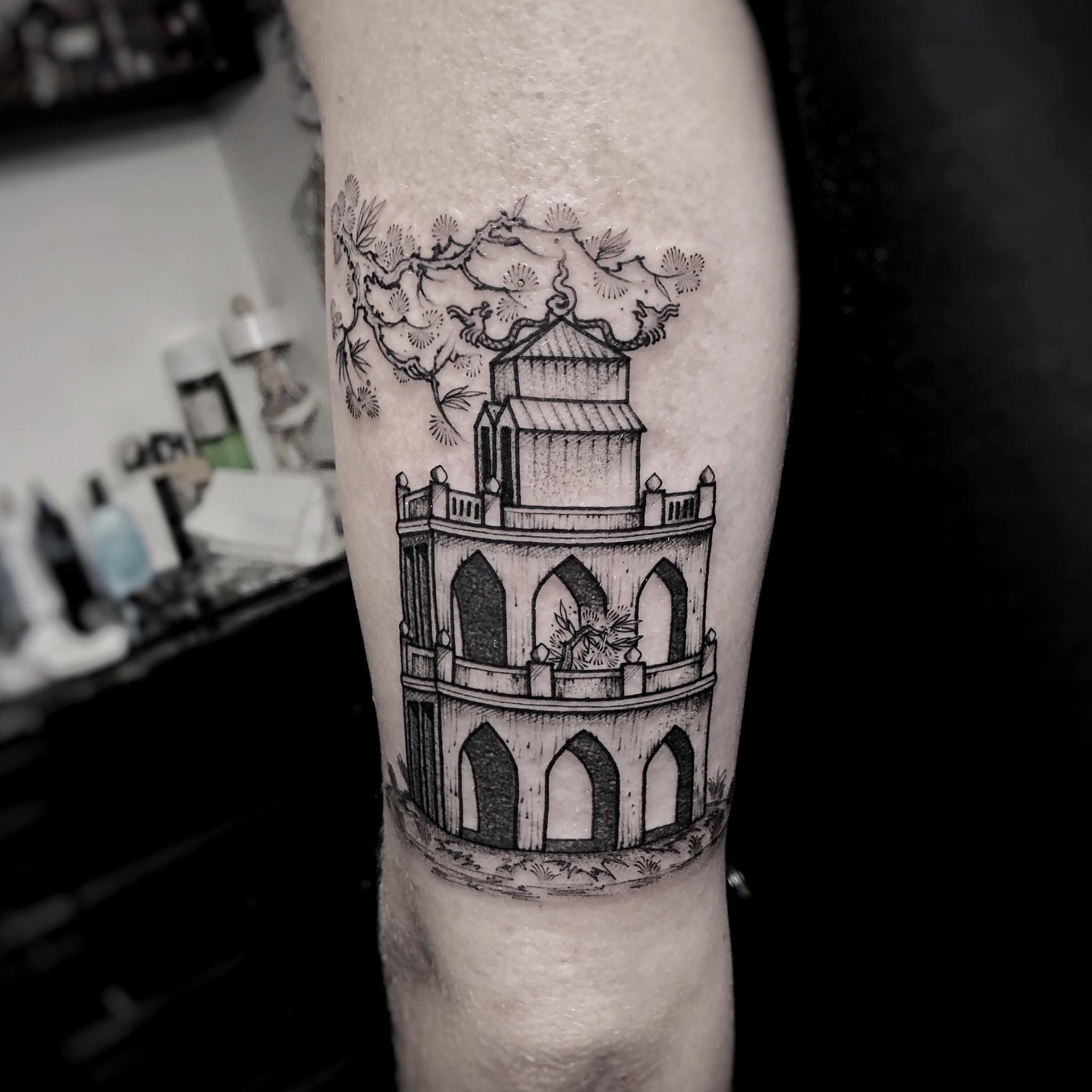 Hoan Kiem Lake's Tower by Dino
6. Tattoos of Dragon
Here's the interesting part for one who wants to have tattoos in medium or large sizes. In Asian culture, Dragon is one of four holy beasts and is the most powerful one.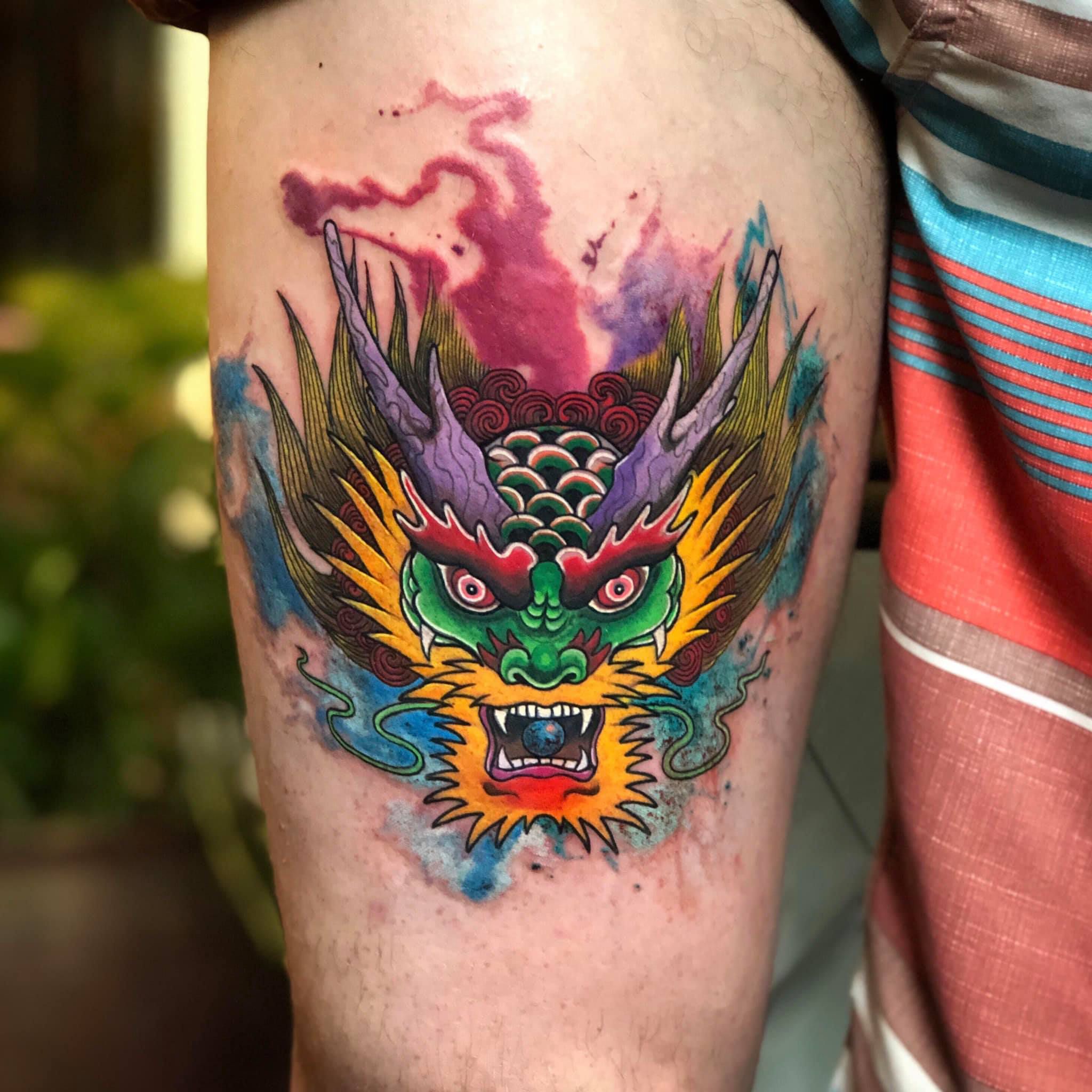 Watercolor Dragon by Jax
Dragon is a symbol of power, strength and courage.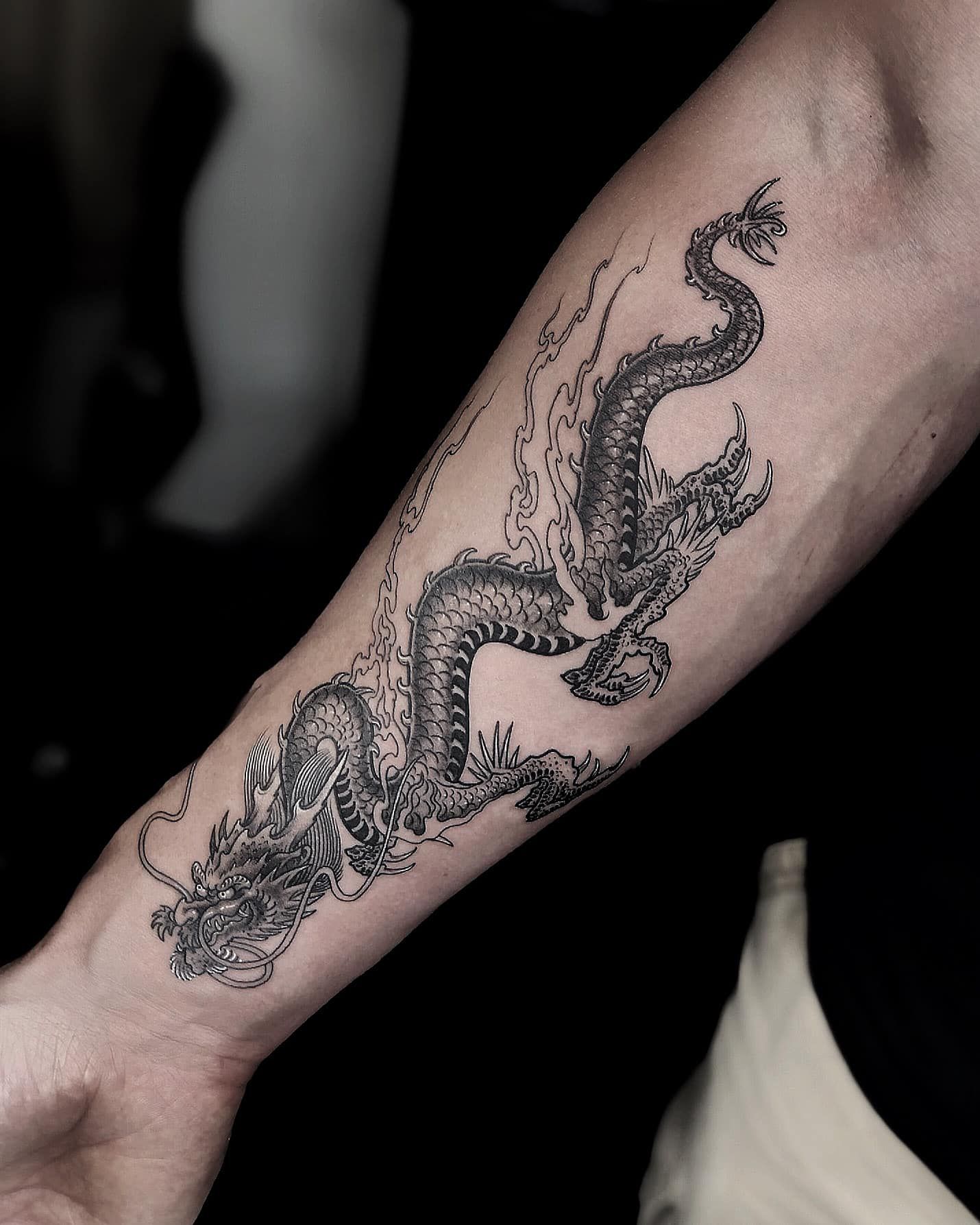 Ly's Dragon by Dino
Dragon has many different veriety, such as Vietnamese dragon, Japanese dragon and chinese Dragon. However, in tattoo art, traditional Japanese dragon is the most popular due to Japan's long history of tattooing.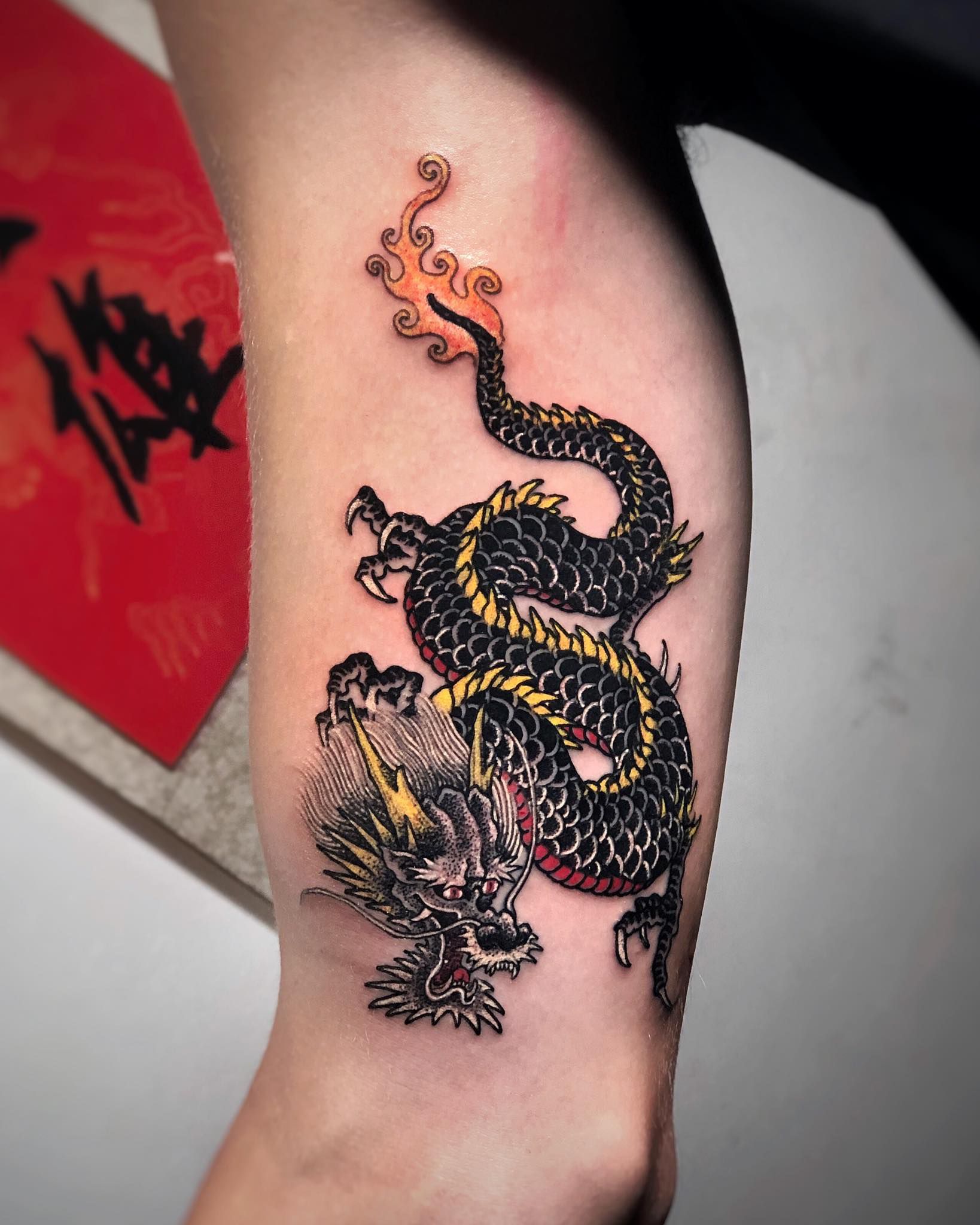 Japanese Dragon by Moji
Vietnamese tattoo artists are inspried a lot from Japanese tattoo art and with their creativity and the foundations of Japanese dragon tattoo, they created dragons in their own style.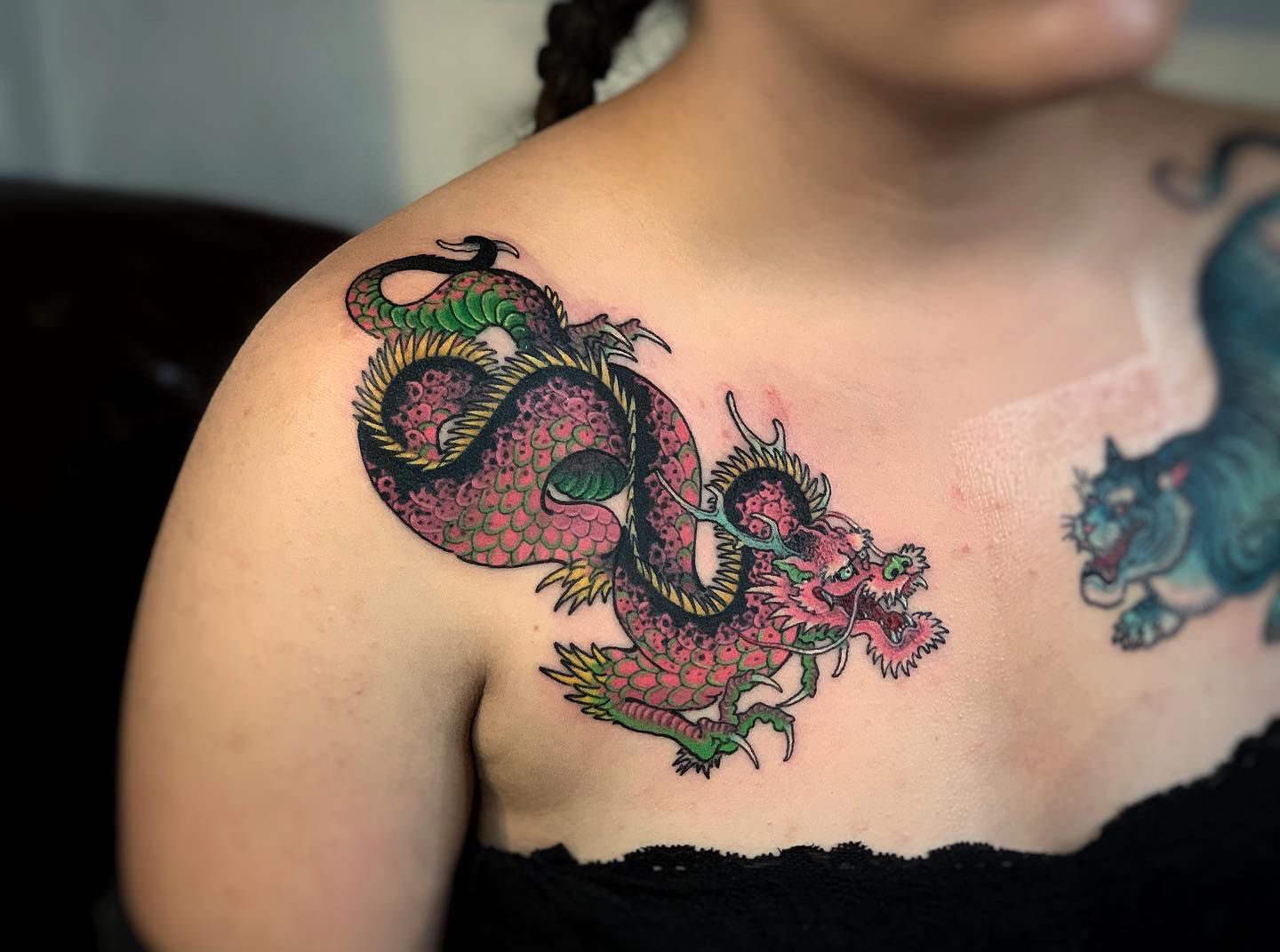 Moji's Style of Dragon
7. Tattoos of Koi Fish
Koi fish tattoo is a symbol of prosperity, determination and preservance. Just like dragon tattoo, koi fish tattoo is one of most popular and meaningful Japanese tattoos.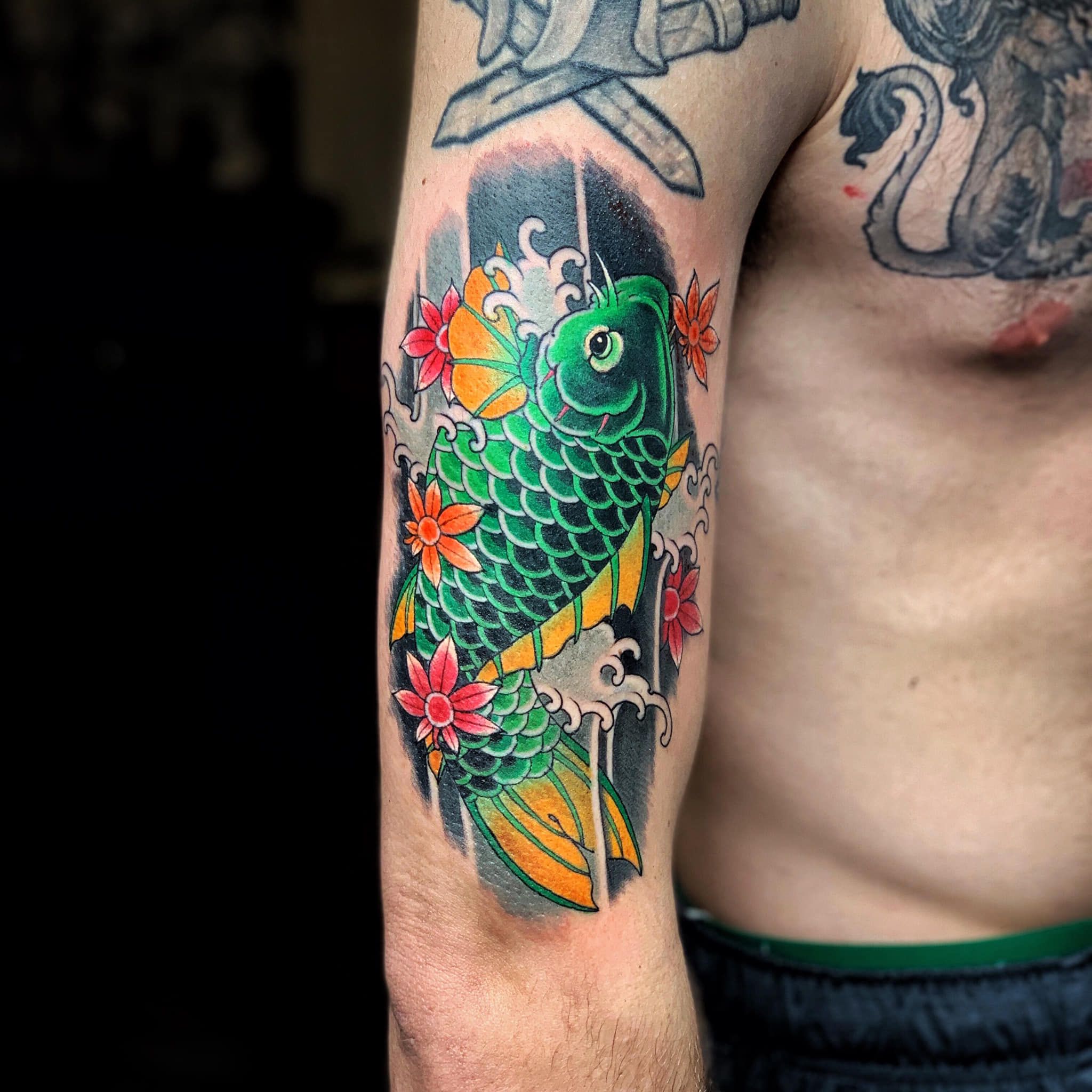 Green Koi Fish By Moji
You might wonder if we are off topic, when we are writing about Vietnam inspried tattoos but mention about Japanese tattoos too much.
Let's explain about it. In our culture, we love dragon and koi as much as the Japanese does. They have the same meaning in Vietnamese culture. However, Japanese tattoo art has been developing for thoundsands of years and is still one of the most popular tattoo style worldwide.
Tattoo art in Vietnam is very young (become popular about 10 years ago in the North and about 20 years ago in the South), so we adopt traditional Japanese tattoo art (Irezumi) as a foudation and develop our own style.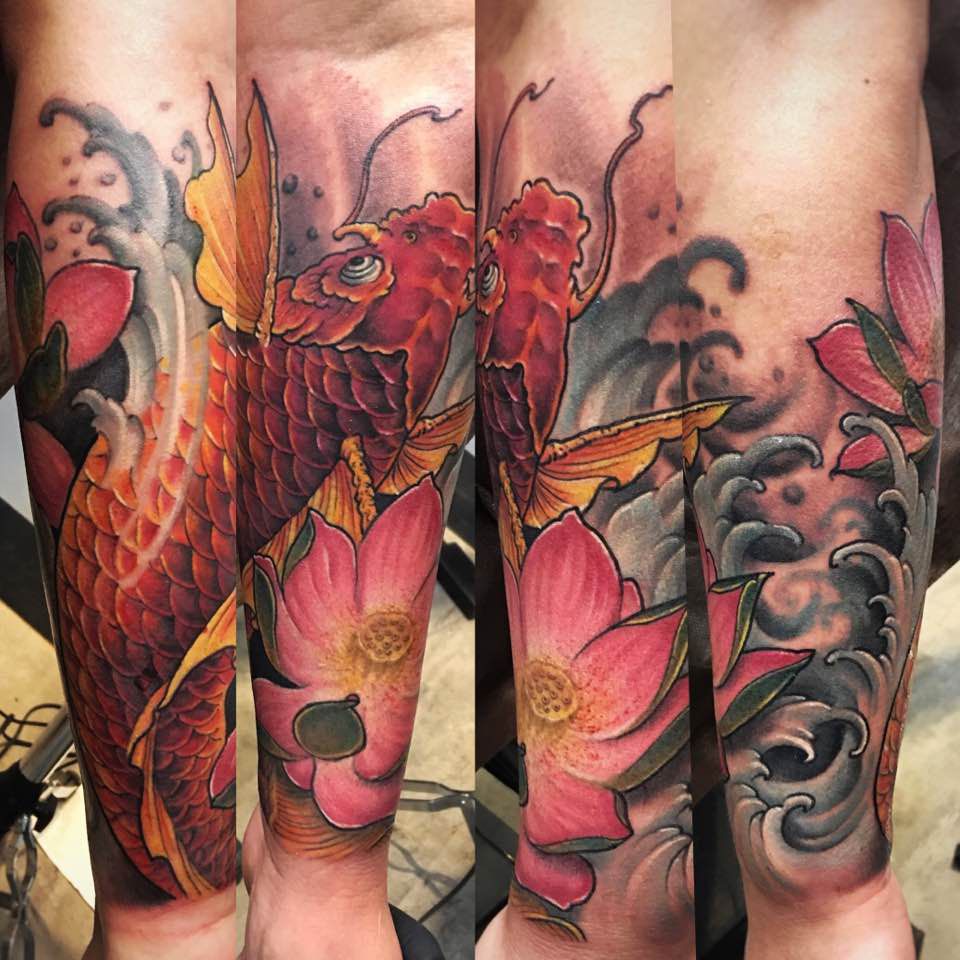 Forearm Sleeve Koi Fish by Aiden
The vast majority of Vietnamese artists is influenced by Japanese tattoo art. Therefore, traditional Japanese tattoo style is the style that they are the best at.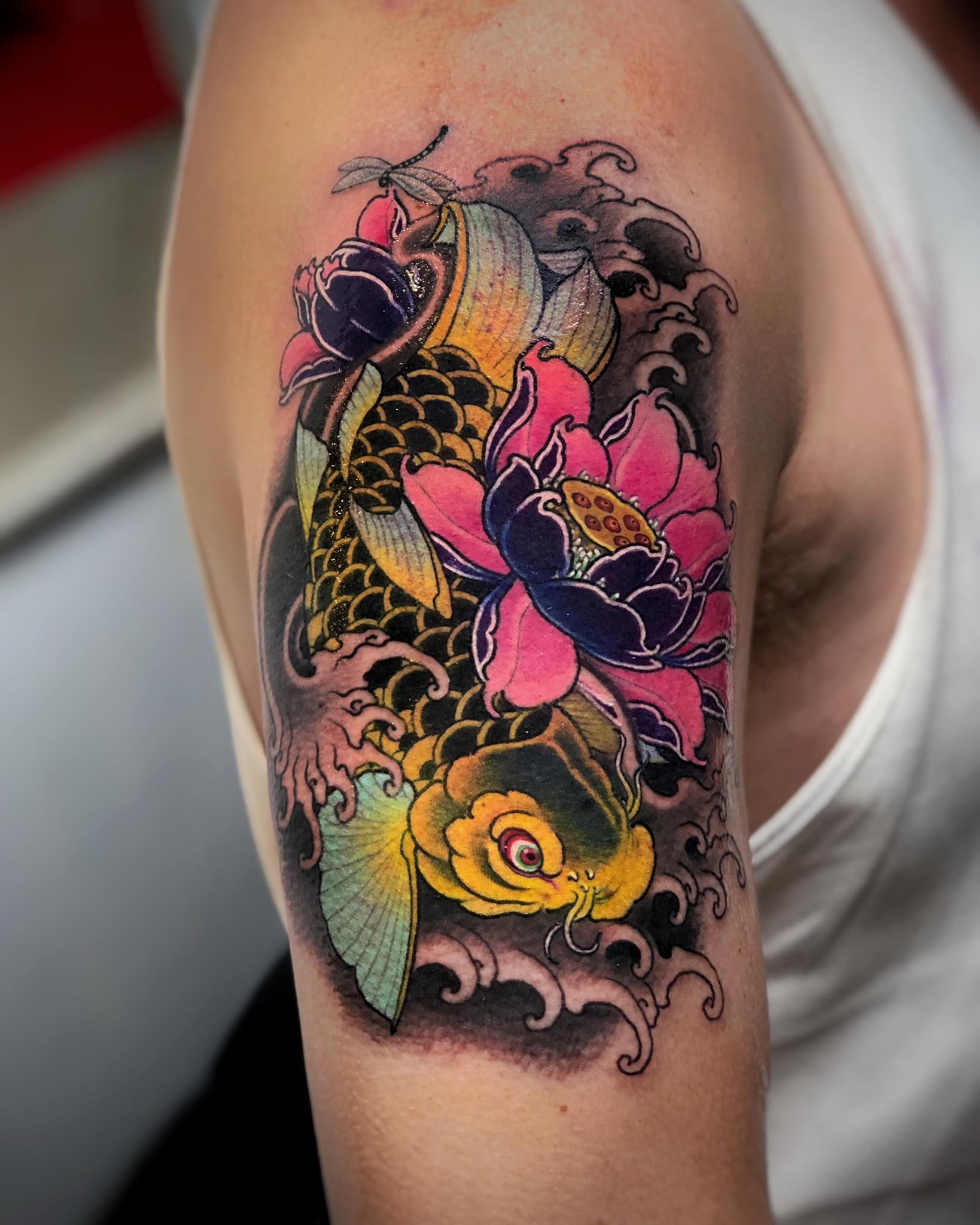 Golden Koifish Inspired by Japanese Style
Unlike Japan, we are fortunate enough that tattoo business is legal in Vietnam. The average price of tattoo in Vietnam is also much lower than average price of tattoo in Japan. So if you are a fan of Irezumi and want to get a high quality tattoo, Vietnam is an ideal place for you to get one without paying big bucks on it.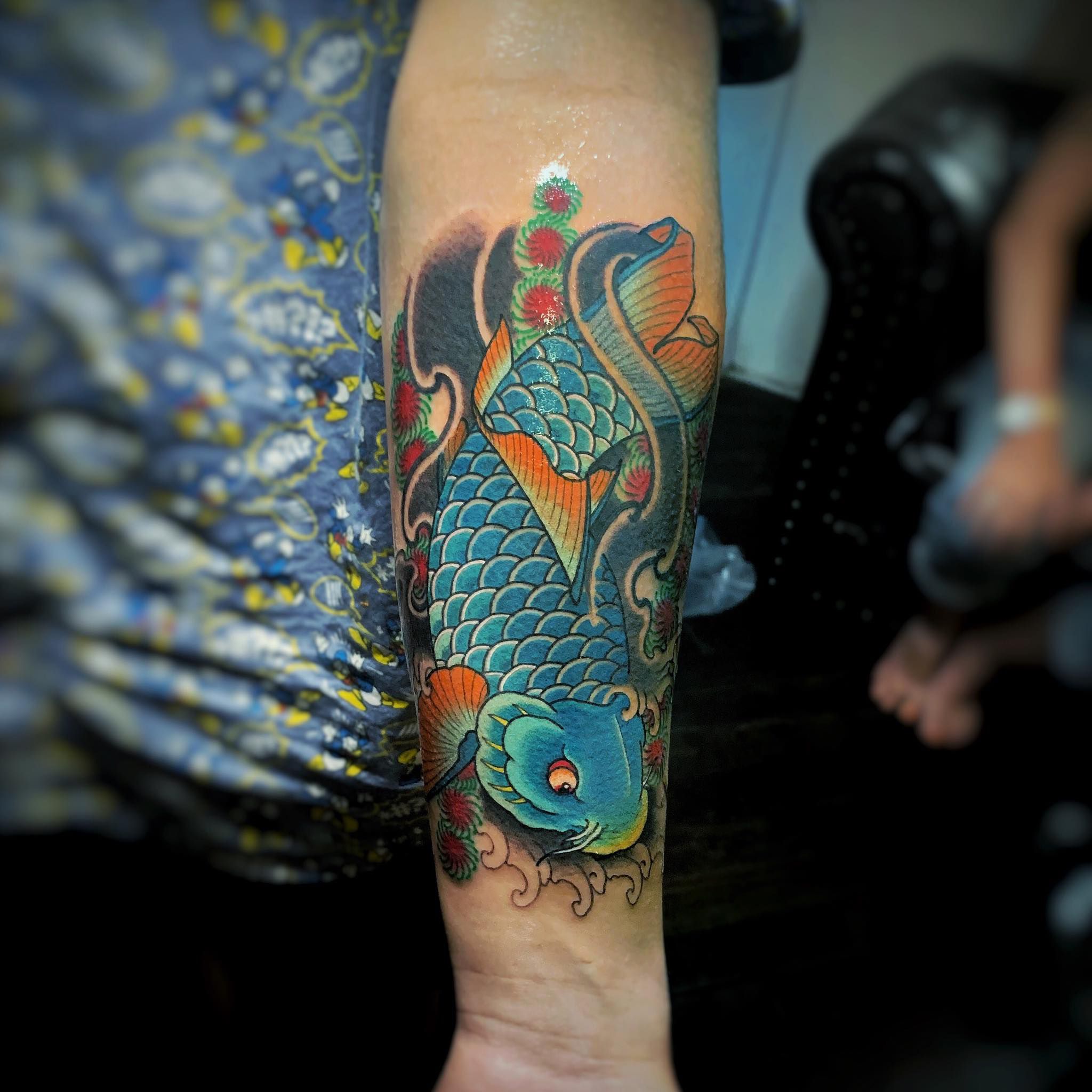 Blue Koi Fish by Moji
These eight tattoo ideas are not our personal ideas. These ideas are based on the experience we had after designing and doing tattoos for thousands of clients all around the world. Hope you can find this blog post useful! And if you do, please share this post and let us know what you think.